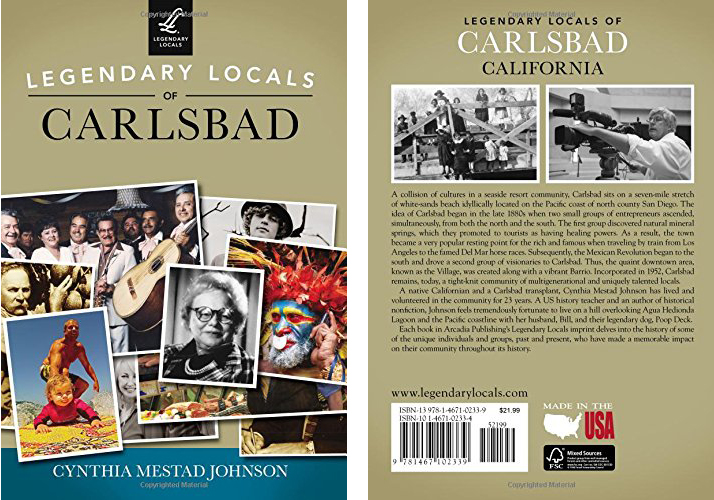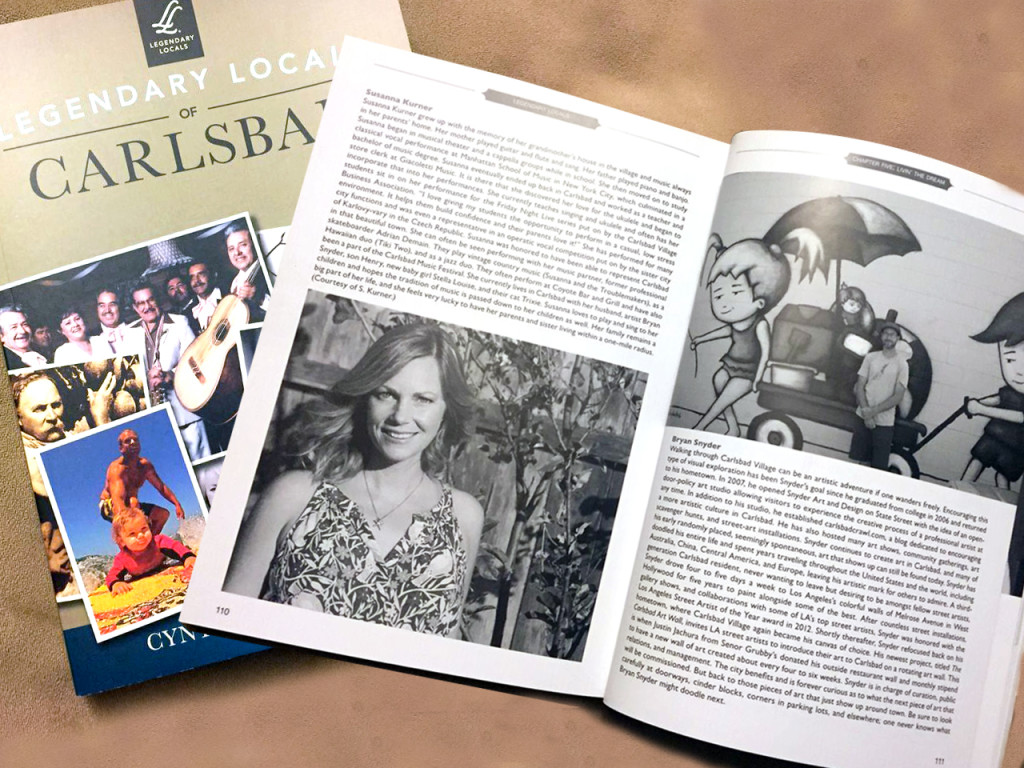 Legendary Locals of Carlsbad by Cynthia Mestad Johnson
A collision of cultures in a seaside resort community, Carlsbad sits on a seven-mile stretch of white-sands beach idyllically located on the Pacific coast of north county San Diego. The idea of Carlsbad began in the late 1880s when two small groups of entrepreneurs ascended, simultaneously, from both the north and the south. The first group discovered natural mineral springs, which they promoted to tourists as having healing powers. As a result, the town became a very popular resting point for the rich and famous when traveling by train from Los Angeles to the famed Del Mar horse races. Subsequently, the Mexican Revolution began to the south and drove a second group of visionaries to Carlsbad. Thus, the quaint downtown area, known as the Village, was created along with a vibrant Barrio. Incorporated in 1952, Carlsbad remains, today, a tight-knit community of multigenerational and uniquely talented locals.
Includes local artists Bryan Snyder, Susanna Kurner, Ron Juncal and more.