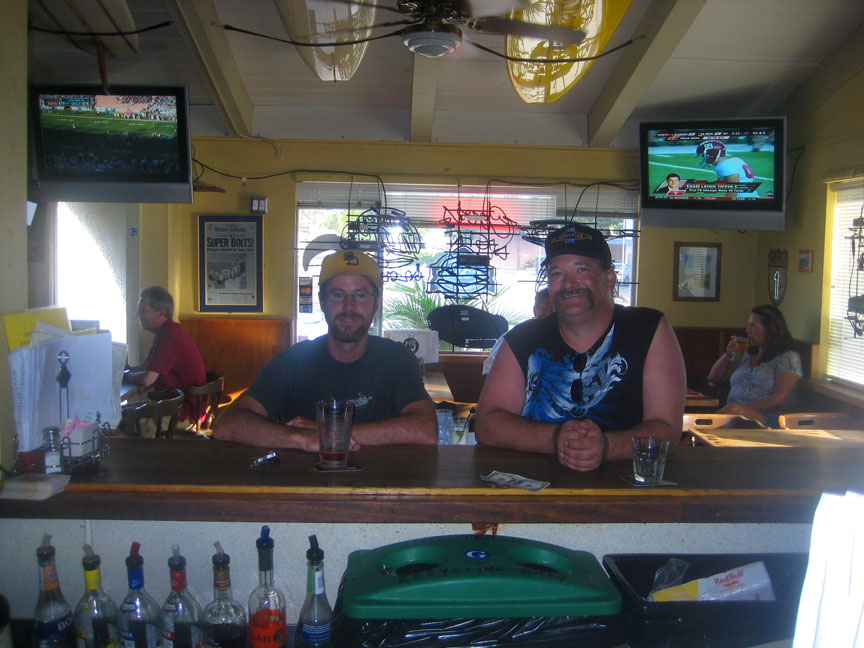 The G Spot (MAP)

As you know, the Carlsbad Bar Crawl has been stumbling through our village streets long before your first hangover. Red faced hoodlums slur obscenities while impatient taxi drivers screech around soiled corners. The full moon sags overhead as unstable bellies swell and hiccups are swallowed in the glare of flashing red and blue lights.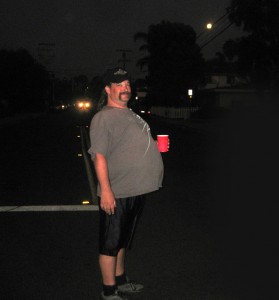 A dozen bars bubble to the beat of another sticky juke box and drinks slide across bar tops with the grace of a clumsy teen across a freshly sprayed slip n slide. These are the tunes we stomped to and the counters we leaned upon as Papa Wanderer set out to gulp double Rum and Cokes – no fruit in a small glass – during his summertime Carlsbad Bar Crawl.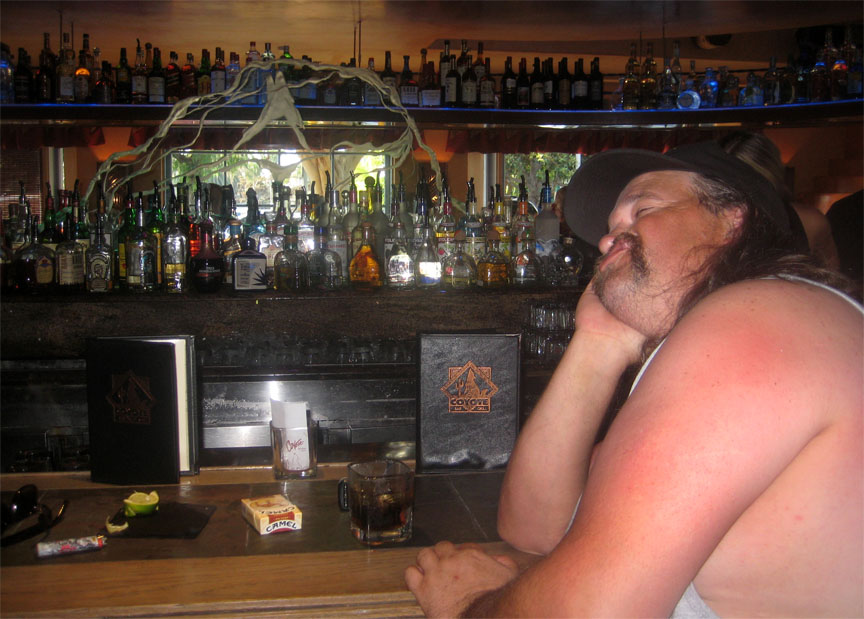 Coyote Bar and Grill (MAP)

Higher drink prices and cover charges usually push us upstairs where an overhead view of sloppy dancing accompanies sushi and warm Saki, but the Rum and Cokes were stiff and the service was great. Jalapeno poppers have been eliminated from the menu, but it's always a plus when chips and salsa are slid down the bar along with your drink. Avoid the night life unless you are down for lines, cover charges and prowling swingers. I think I had more fun working there than as a patron, but overall it was an enjoyable stop.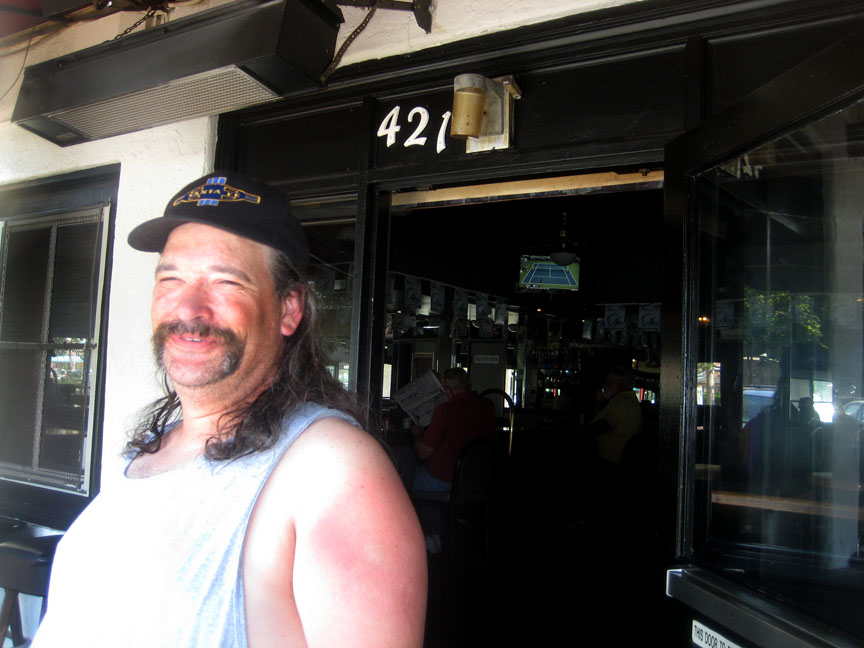 The Alley (MAP)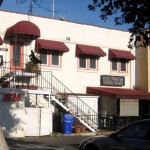 Also known as the Wrinkle Room, the Alley has one of the best back patios in Carlsbad. Stashed in the back alley, in the shadows, but with a wide view of a good chunk of the village. Karaoke and dancing attracts an older crowd and cougars can be seen prowling nightly. $1 Jack and cokes and free chili dogs once drew a younger crowd during Monday night football, but that is as distant of a memory as your last visit. The neon red lights are that of a stroll along a Red Light District canal and the toys in the bathroom would lure a lot lizard like a light house guides a gasping tugboat. The service was under par, but the tender did mumble some good jokes as she thumbed through a Carlsbad Magazine.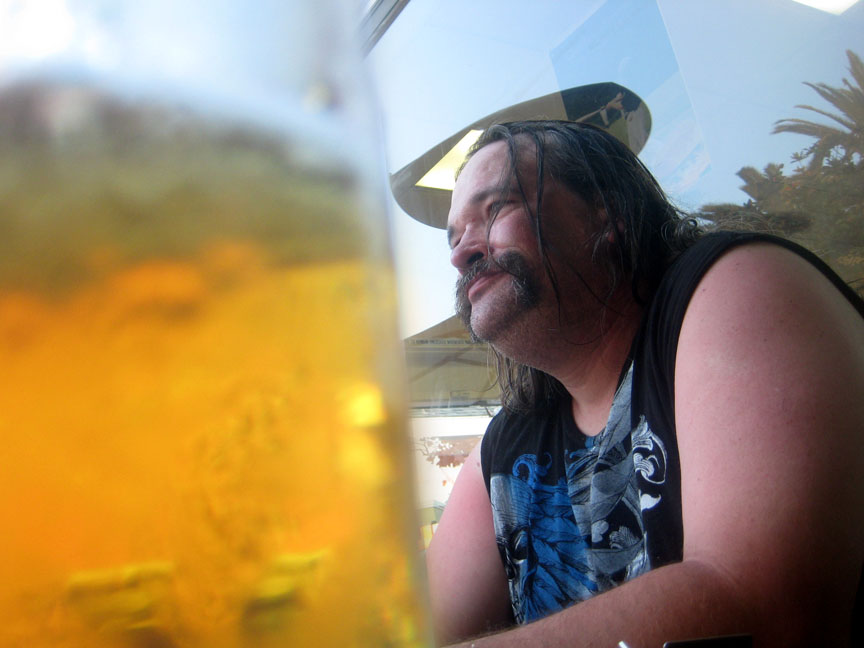 A popular Sunday morning destination for anyone who enjoys a simple Bloody Mary bar. The food menu covers most of the necessities and you can catch a great special almost every day. The juke box bounces when a sporting event isn't televised and an interesting conversation is never far. There was once a pool table, but it may have been replaced by increased dining space and a shuffle board table was once a popular draw. The patio catches a cool breeze, but usually is tainted with cigarette smoke and the occasional Vinaka Cafe run off of young hipsters in search for a spare rollie.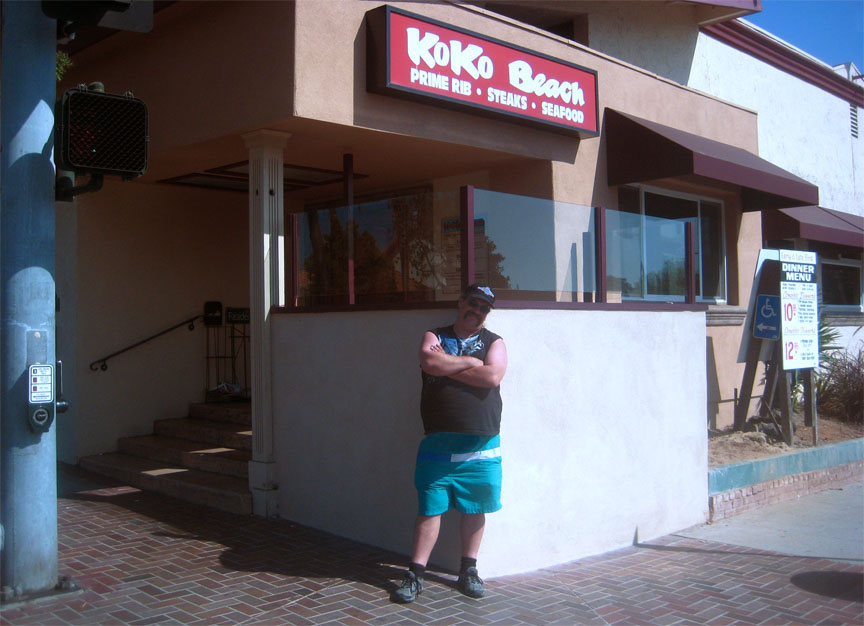 Though they recently added windows on the Southern facade, Koko Beach remains the darkest bar in Carlsbad. Normally not a stop on most weekend crawls, it offers a comfortable escape when you don't feel like keeping up with the Jones. An older local crowd sits at the end of the bar chatting about politics and sharing ageless stories. The lack of light, weathered crowd and blasting air conditioning reminds me of visits to the Florida panhandle. The menu is hearty and dinner is served until midnight every day of the week. An establishment not interested in drawing tourists or glow stick twirling scensters, Koko Beach offers a place where you can find long time friendships swapping stories and harmless habits.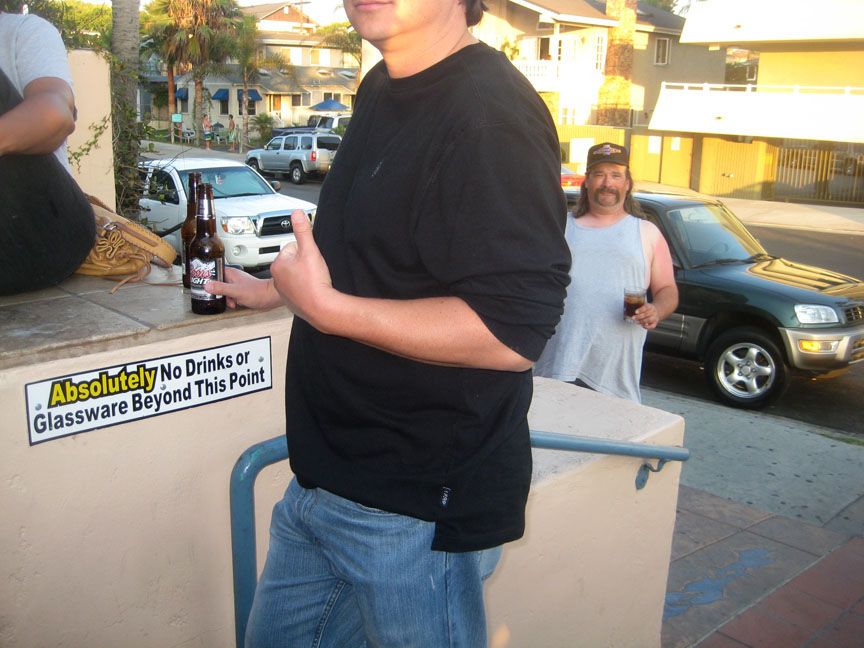 You either love this bar or hate it. If not for the location, it would not be on our crawl. For a strong drink, your fix can be found here, but for us, we stay away. The patio is nice on a sunny day or during sunset and for those singles, a hook up probably isn't too tough. The tenders are attentive and the music always seems to be on track. Nights can get packed, but the security guards have been known to give VIP privileges to those able to slip a crisp bill. If you are in for a wild night, Dini's will satisfy your craving.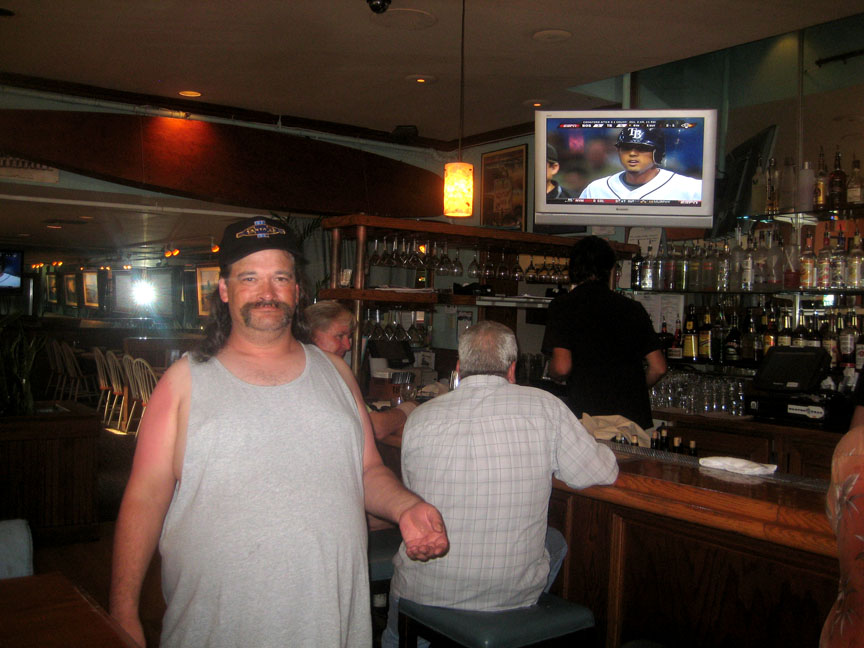 Formally known as Neimen's, this bar is well lit, very open and boasts a nice patio with a view along the Coast Highway. The bar is frequented by a tight local scene of older men during the day and slowly transitions to more of a younger crowd as the sun sinks. The staff is entertaining and willing to share a story. Little effort was needed to get the tender to stand up on the counter and scribble Charger's shenanigans across the NFL flags that dangle above the bar. A great stop during football season and good live local bands are sporadic. Make sure to get there early as a cover charge has been know to be enforced. Usually not a stop for us, but for this crawl, the Ocean House happened to be our favorite stop.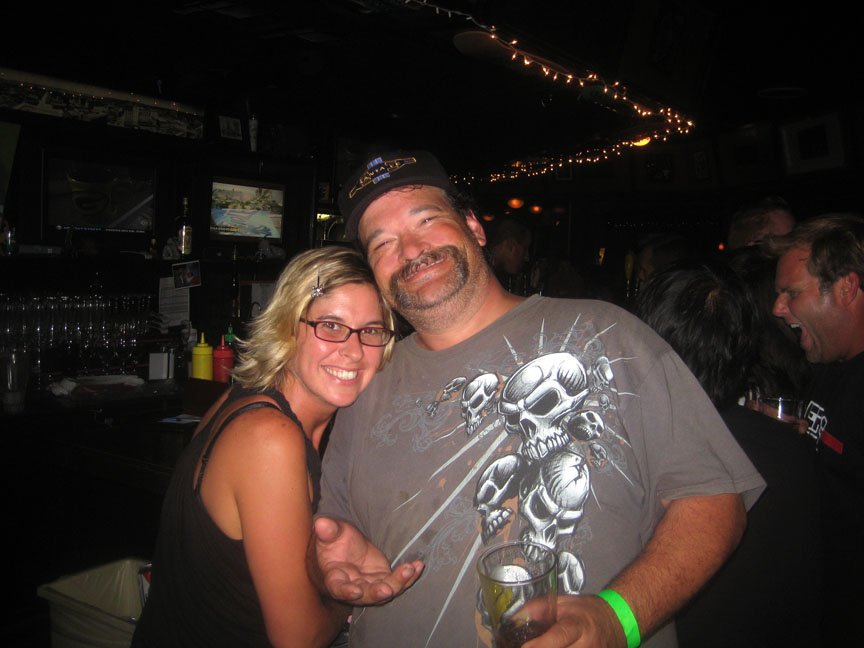 Hensley's Flying Elephant (WEBSITE) (MAP)

Formally known as Skid Joe's, and a whole lot better, Hensley's provides great food, live music and numerous special events. The pub stays dim and is decked out with a variety of novelty skate and music memorabilia straight from skateboarder legend and accordion ruler Matt Hensley's personal collection. The juke box will rival your best Pandora play list and a cover charge is unheard of. Impressive art hangs around the pub and live bands rattle windows from the intimate front stage of from the larger back stage. A surf video premiere or local art show isn't uncommon and the far back room thrashes with pool sharks. Dart boards line the walls and a shuffle board invites pint clanking competition. If you are ready to break out of your shell and hit the local scene, Hensley's is your place.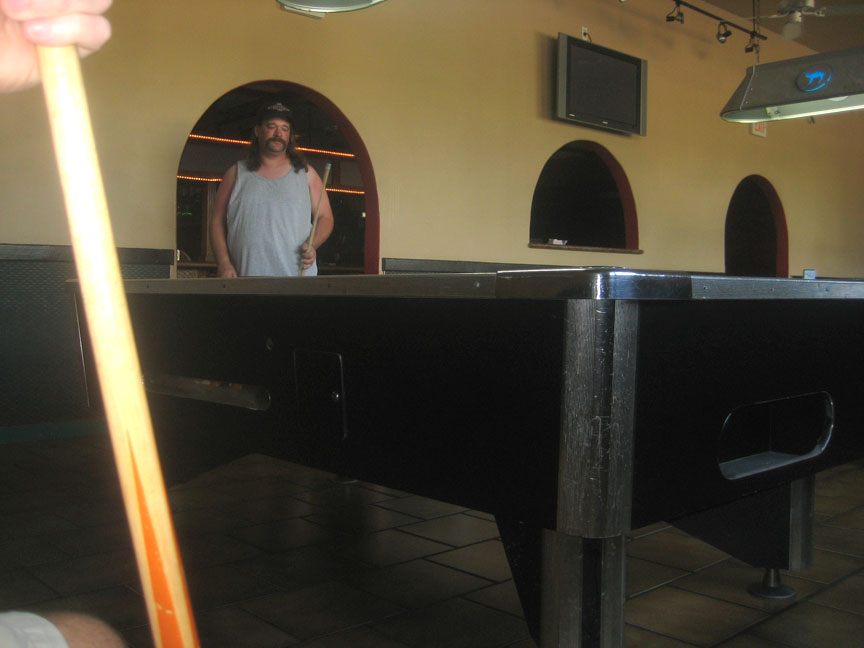 Boar Cross'n Bar and Grill (MAP)

With a recent attempt to beef up its live music scene, Boar Cross'n has begun to get a better rap. The inside is large and open with a bar island in the middle. The lights usually stay dim and an open back patio is available for outside smoking. Up to 5 pool tables await, but the sticks are screaming fro retirement. Word is there is a great special involving a cheap shot with the order of a beer. The occasional free chili or beef stew bar has been offered in the past. Boar's has potential and just might become a destination for live music seekers in the village. The stage offers the presence, but the sound quality can be debated.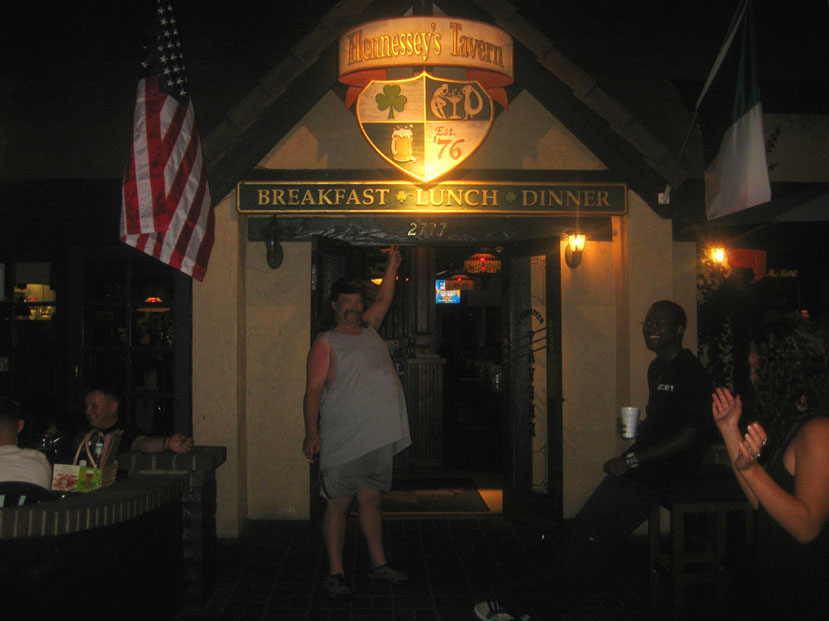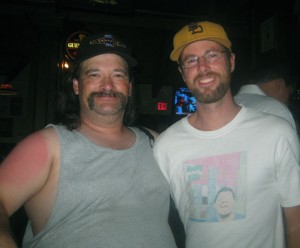 Right in the heart of the village and a stone throw away from many other bars, Hennessey's convenience alone makes it a frequented stop on any crawl. The menu is packed with everything form Irish Nachos to Meatloaf and a smorgasbord of specials including buy 1 get 1 free breakfast or hamburgers on Tuesdays. Go big with a 64oz. beer or get to the point with $3 shots. The service was impeccable. The tender told jokes, rambled and jumped out from behind the bar periodically to impress on Karaoke. The back patio was recently given a face lift, but watch out for the line both out and in. At times the crowd seems to drift from N. Oceanside, but a story about months in the "sandbox" never hurt anyone. With great front and back patio space, as well as comfortable inside dining and bar, Hennessey's is well worth a morning breakfast or a midnight pint.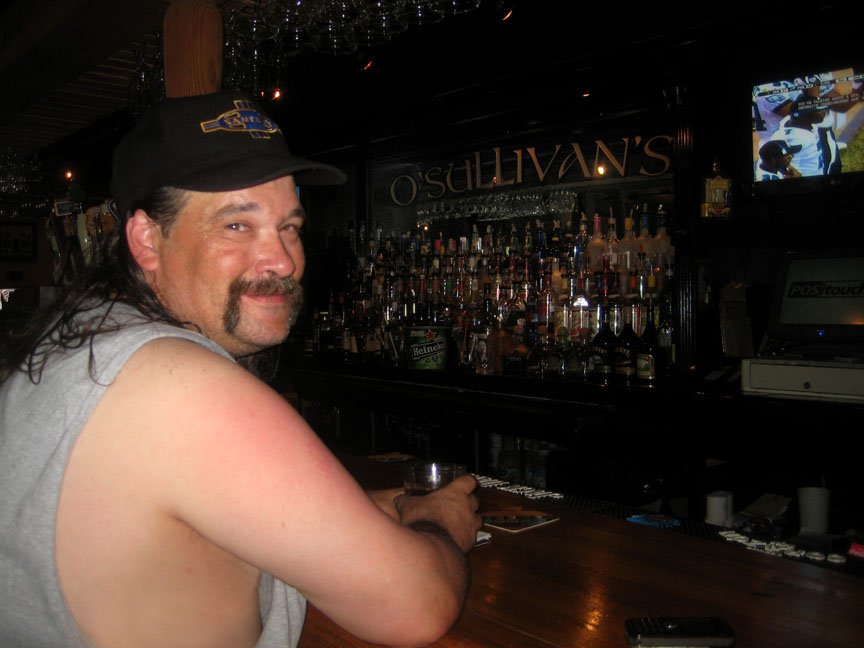 Formally known as Gibblin's, this bar is full of Irish pride. A brick fireplace greets you as you enter and a dim wood tavern lures. The menu is slightly on the expensive side, but the food is well worth it. On a packed night, space can become an issue, but that seems to be a problem at most village bars. The night gets really fun when a good Irish, or even reggae, band takes the small and intimate stage. If you are on a date or equipped for a conversation, come early, because it does get pretty loud. The patio is one of the village's best. Nothing beats a pint with friends under the sun with the scent of Eucalyptus tumbling down Grand Ave. Fire pits warm during breezy days and a giant television keeps you up-to-date on the dail's sports. Sundays will now be offering a free buffet with a 1 beer minimum purchase during football. The service was enjoyable and Gibblin's, I mean O'Sullivan's, remains one of our favorites.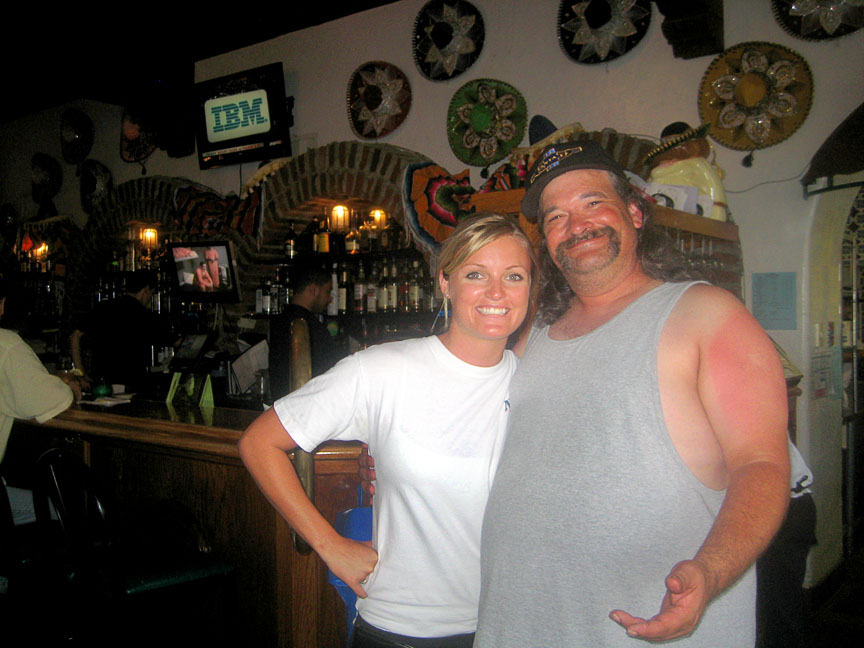 Norte Mexican Food (MAP)

Forever known as Fidel's, but changed due to a family feud, this stop is known more as a great Mexican restaurant than a Carlsbad bar crawl stop. Don't let that stop you because the bar is worth a Margarita or two. The walls are decked out with Mexican sombreros and each corner of the room has a flat screen. You can't go wrong with free chips and salsa and the staff is always smiling. The downside of the bar is that you can't order off the main menu, but the local trick is to order form the hostess stand as a meal to go, then bring it into the bar. The staff has no qualms with this. A birthday without the guitar picking old man isn't the same, but a bar, restaurant and site of the artist's parent's wedding (and HERE) is one that we will forever enjoy… bar crawl or not!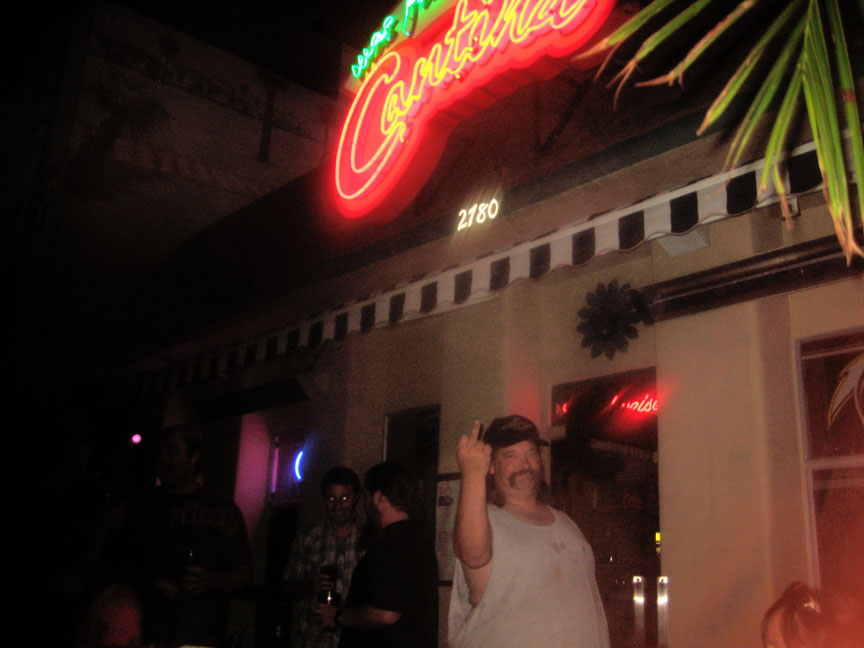 Mas Fina Cantina (WEBSITE) (MAP)

It's not a crawl without the Cantina. A pint on the sunny patio is a good beginning, but you will most likely return sometime towards the end. Some classic conversations have rambled amongst a local day time crowd and the overhead televisions play a good mix of sports and Fuel TV. If a high school reunion ticket is too steep, go to the Catina any other night instead. The building is small, so expect a long line on weekend nights and remember, you don't get in unless someone leaves. The patio gets just as cramped and a nicotine cloud constantly sags low. If you have something on your mind, and the lungs to back it up, sign up for Tuesday night open mic night. Always a great stop, just wish it was a little bigger.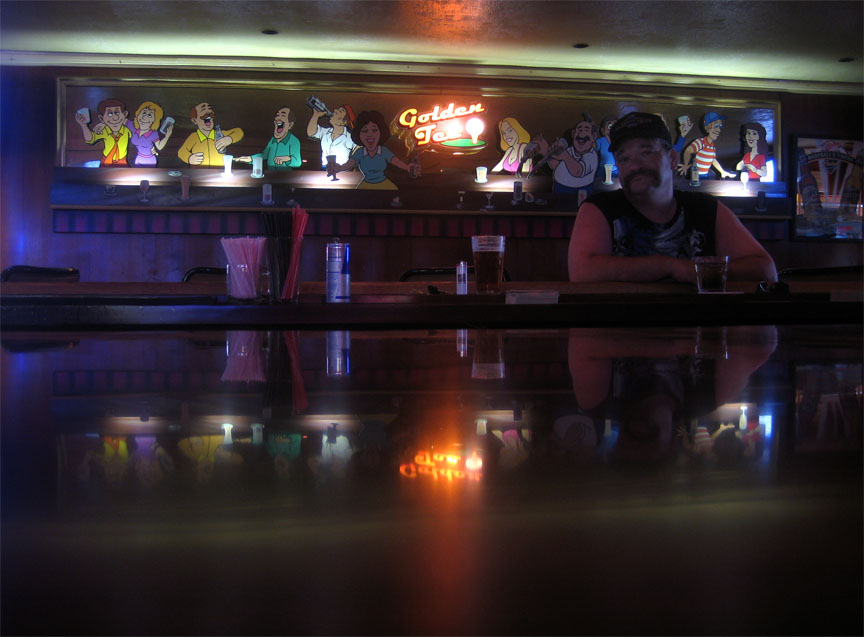 The Gold Tee (MAP)

Is there any other way to end the Carlsbad Bar Crawl. The Tee has a thriving early morning local bar scene as well as a popular destination for the late night bar crawlers. It's dark and dingy, perfect for an introvert, but it has been know to get pretty wild. One of the last bars to enforce the inside smoking law, which is good or bad depending on your habits. Two pool tables are constantly leaned upon and a foosball table has seen better days. An electronic pinball table claims to be old fashioned, but we have a hard time believing it. The service was outstanding and the conversations are always rolling. Not as flashy as other bars, but it does have the best indoor sign in Carlsbad.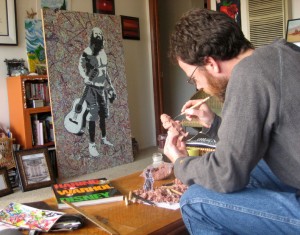 BONUS: One of carlsbadcrawl's favorite paintings hangs somewhere in the Golden Tee. Find it and snap a photo. The first one to send us a photo wins a limited edition miniature Same 'Ol sculpture.
This concludes a Carlsbad Bar Crawl with Papa Wander. Hope you enjoyed it!
• the G Spot • the Alley • Coyote • Koko Beach • Peabody's • Ocean House • Dini's • O' Sullivan's • Hennessey's • Boar's • Hensley's • Cantina • Norte • Golden Tee

click HERE to Vote for your favorite bar?