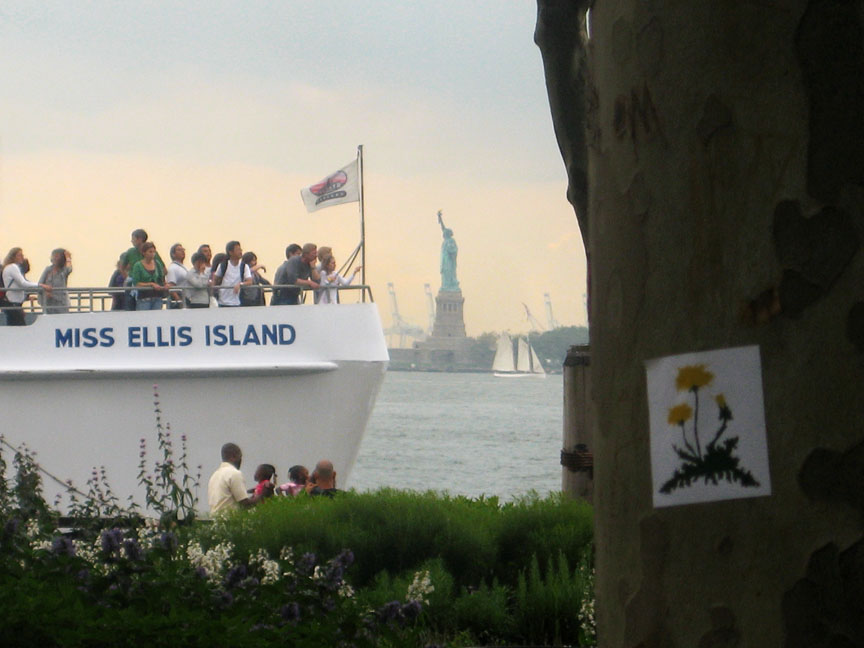 click on all photos to enlarge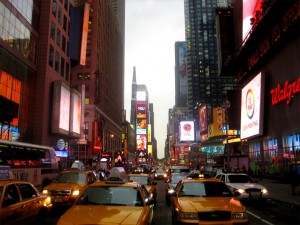 Honking taxis, obscenities and a smoggy cloud of humid city air rushed across our faces as we ascended the subway and stepped into our next classroom. New York City, a playground of observations, throbbed with the excitement of an unexplored environment. Our cameras flashed as often as pedestrians j-walked and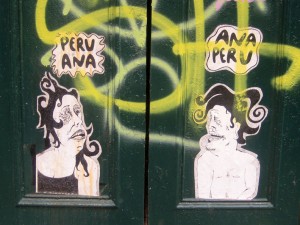 each observation was carefully documented. A lengthy crawl through the streets of SOHO/East Village, Williamsburg/DUMBO, Coney Island and Times Square exposed our eyes and minds to unfamiliar streets of New York City.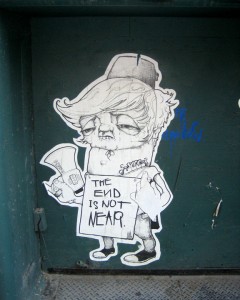 Smoked seeped through the streets like the freshly laid tar of another municipal hazard. A steady flow of yellow cabs tossed insults into the air and delivery trucks laden with the colors of the underground rushed towards another deadline. SOHO, originally associated with the arts, but now also visited for the shopping, was termed through the blending of South and Houston Street. Celebrities dashed in and out of back doors and roadside fans pleaded for a smile. The streets are lined with trendy shops and clothing boutiques and the back alleys are scattered with a variety of mind connecting creations. Where the streets never rest and the people never slow down, a step off the beaten path will entertain the eyes with some of the most recognized street doodles.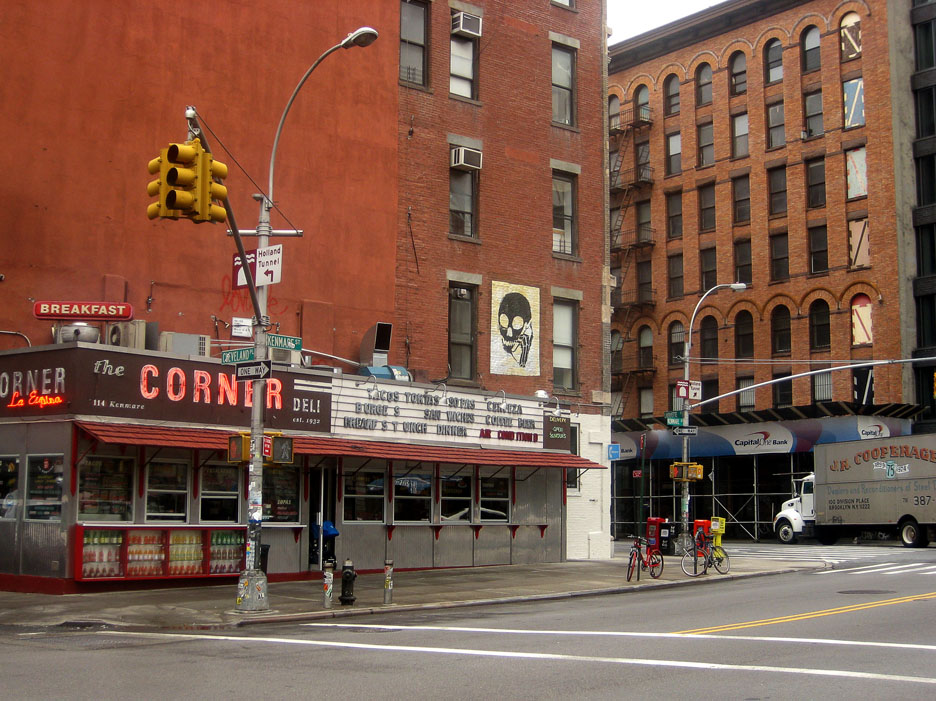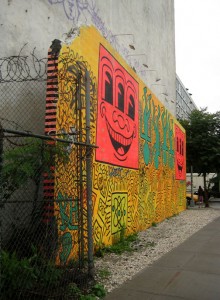 A stroll through downtown consisted of the constant shuffle and stuttering of steps in an attempt to avoid a collision with the thick stream of sidewalk scamperers. Like a determined salmon against an unforgiving flow, we managed to make our way to the less impatient, slightly friendlier, East Village. Tompkins Square Park was full of lurking hobos and forgotten youth just as Stranger to the System had told. A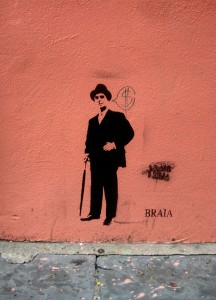 slice of pizza was as easy to spot as an historical musician reference and hidden coffee shop should have remained unseen. Our hostel was located on Bowery which consisted of a large open space on the third floor partitioned into dozens of windowless rooms, each the size of a closet. The walls of each room stopped feet from the ceiling and the eternally opened hall windows welcomed the critters of the night to dine on each resident.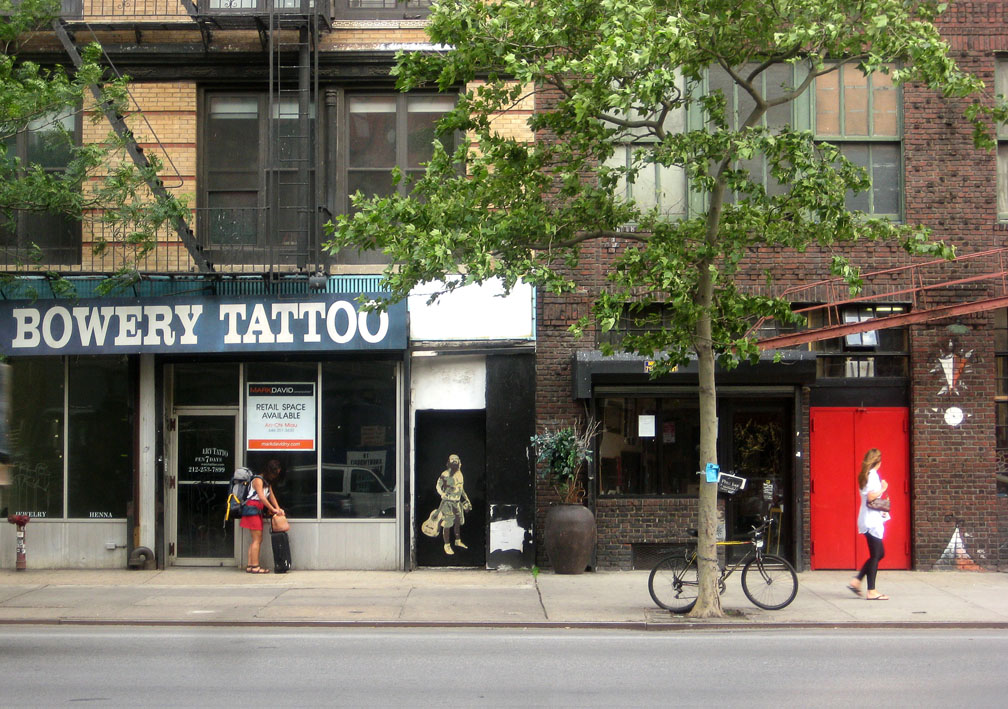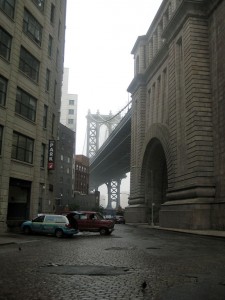 Excursions from Bowery Street led us to Brooklyn where we wandered through the culturally splattered streets of Williamsburg and down under the Manhattan Bridge, also known as DUMBO. Williamsburg buzzed with trend setting hipsters as rare records and novels were sold on each corner. The streets were lined with thrift stores, cool pubs and anything to compete with the next wave of trends. Tight pants and striped clothes sheepishly swaggered while a coffee cooled and a rollie sizzled. If the Guggenheim and MET are home to the most ageless fine art, the streets of Williamsburg and DUMBO boast the best ephemeral art. Wheat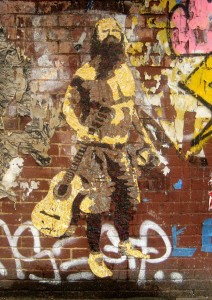 pastes and stickers dangle from every wall as the wind blows down a sleepy side street. A weathered paste, once brightly illustrated with gestural lines, fluttered in the breeze before falling to the sticky ground. As an impermanent home becomes vacant, a scruffy artist feverishly works on his newest piece in high hopes that this wall will remain bare and accepting of his next masterpiece. DUMBO also exhibited art only those comfortable exploring the back alleys would see. The Brooklyn bridge loomed high in the morning gloom and a familiar face was only an observation away.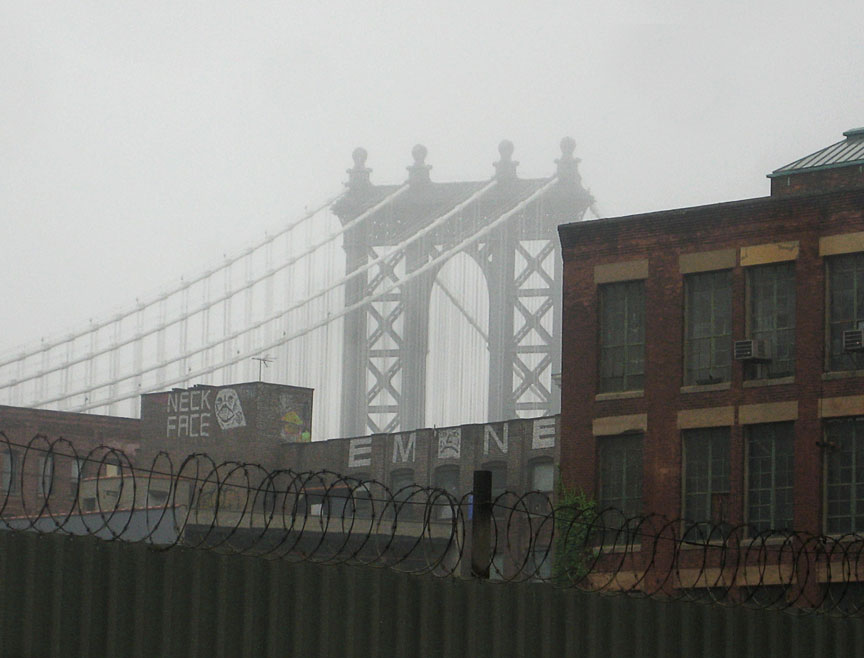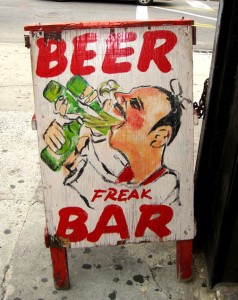 Though the sun was shy for most of the stay, it did manage to poke its rays through the damp clouds for a handful of hours each day. When the forecast signaled such a day, we headed to Coney Island for a day of freakish observations. Hand painted signs and buildings lined the boardwalk and a freak awaited his next paintball. The ocean remained as dark as an aging bruise and the clouds sobbed like the eyes of a broken heart, but an ocean dip was far less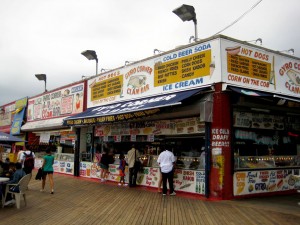 intriguing than the local freak show. Nails hammered deep within the cavities of the brainless and a cow chewed grass in the mouth of each head. Dripping wet without a grain of salt, we boarded the subway and headed back towards Manhattan where a room awaited in a new hostel minutes from Times Square.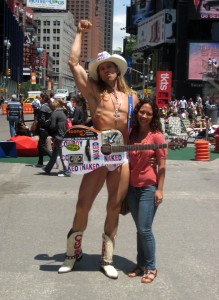 Our new location near Times Square offered less culture and infrequent opportunities to stumble upon rare observations, but made up for it in the sheer madness and chaos. Bright lights erased each starry speck of the night sky like a egotistical art teacher smudges masterful brushstrokes off a drying composition. A stream of yellow taxis flowed down each street like paint yanked by gravity and led down the coarse surface of a baseless canvas. Unrestricted heckles echoed off neon buildings and street vendors slanged hot dogs on each corner. A naked cowboy collected smiles as his guitar swelled with giggling dollar bills and sore feet rested on lawn chairs in the middle of Broadway. Jack Black goofed the stage of the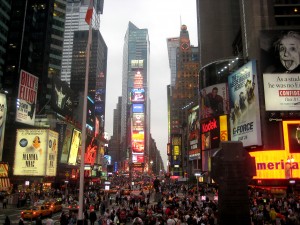 Late Show and an underground city club consisted of thick clouds of smoke, dance circles and an endless onslaught of sweaty armpits bouncing at nose level.
Each city borough was explored through many hours of wandering. Main streets led us and back alleys invited. In between each community, we managed to visit some of the more recognizable and mainstream attractions. The Statue of Liberty raised her torch into the gloomy sky as ferries floated camera yielding tourists and Staten Island was an excuse to get on the water. Ground zero hammered behind large fences and St. Peter's Church housed many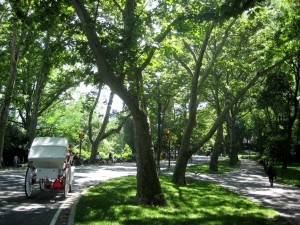 haunting memories. The height of the Empire State Building was observed from the base over a micro brew and Central Park offered a priceless performnace. An all star exhibit of 20th century masterpieces hung from the walls of the Metropolitan Museum of Art and what paintings weren't there was only a few blocks away at the Guggenheim or MOMA.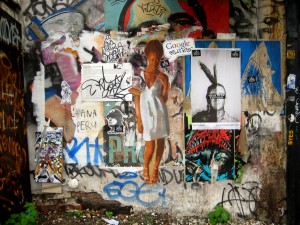 Our wrinkled map, doodled with highlights and notes, consisted of a buffet of eye candy locations. The underground labyrinth of rails and flickering lights carried us to each borough. As sites waited above ground, interesting observations were seen below. The train came to a squeaky stop and the jalopy doors slid open. A wave of red eyed commuters filled the empty seats around us. Each set of eyes slowly focused on the ground and the frequent mumbler would freestyle his newest rhyme. Napping crouches found lap dances by standing girls bouncing to the beat of their ipods and the occasional panhandler swaggered across the feet of the ignoring. People-watching offers one of the best ways to understand an unexplored area. The subway presents the stage and each rider… the entertainment.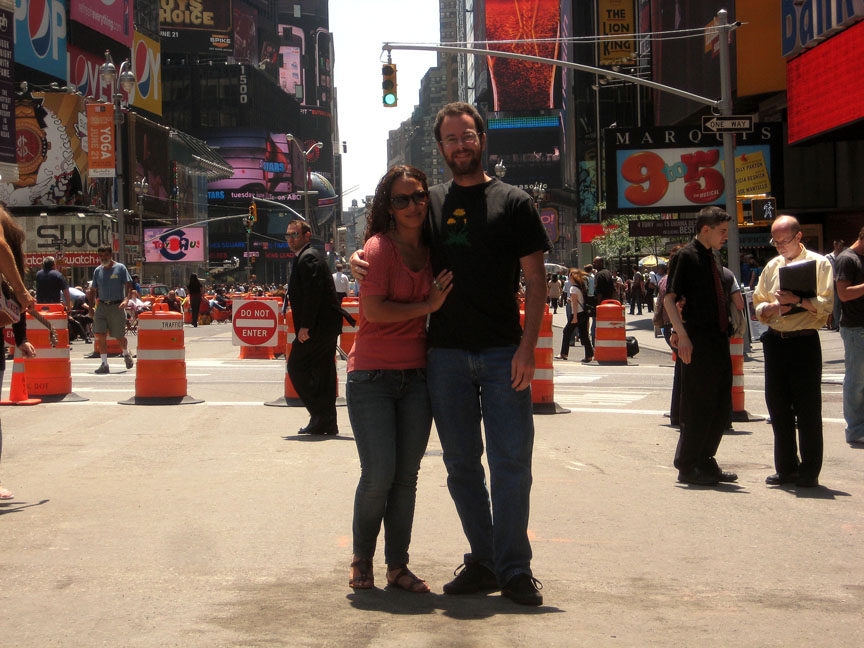 New York hustled with a frantic rush which seemed never to stop. Our legs constantly carried us through every main street and back alley and when it was time to rest, the heated flow of a sleepless, and restless, city shoved us in the back. For a crawler, your eyes must be extremely attentive, because a favorite site might be in your rear view mirror before you observe it. The streets are scattered with thought provoking ideas. Whether in the carefully arranged window displays of SOHO, back alley wheat pastes of Brooklyn or down below in the subways, New York is a playground of observations, just remember that a crawl rarely slows down to anything less than a jog in the city that never rests.

click HERE to leave a comment!
click HERE for streetfancy.com observations!