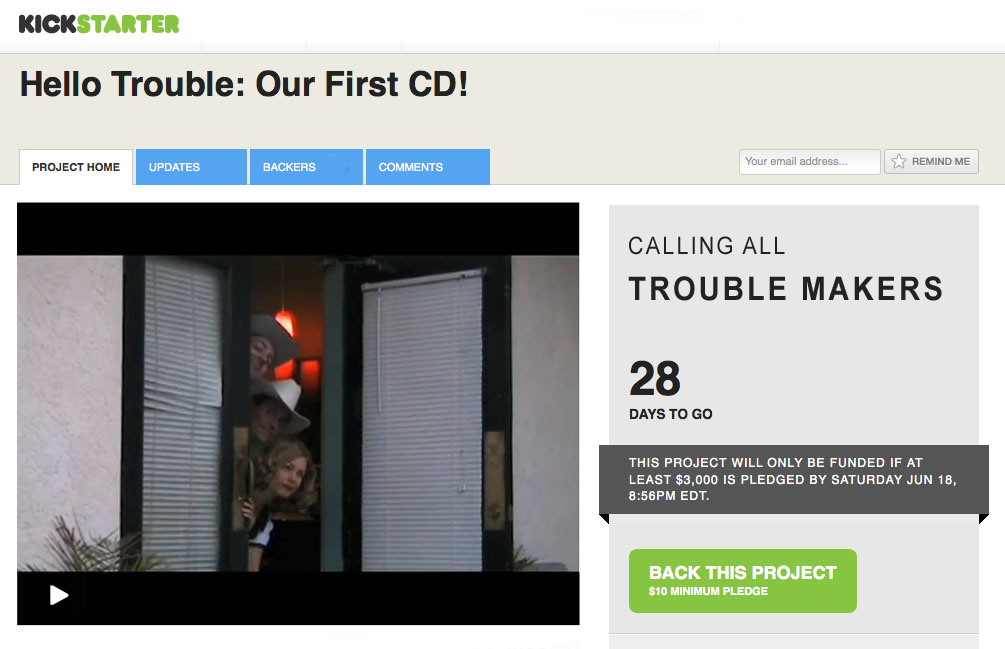 North County San Diego's own vintage country band Hello Trouble is ready for their first professionally recorded CD. Susanna Kurner has written an amazing collection of original songs including "I Hate You/I Love You", "You're the Only One" and "California Home".
These original covers songs, along with crowd favorite covers,  are ready to be recorded. Hello Trouble is kindly asking for sponsorships through the increasingly popular sponsoring platform website kickstarter.com.
In addition to your sponsorship, you will we graciously rewarded with a series of gifts including a t shirt, a copy of the CD, an original Hank Williams painting by Bryan Snyder and even a live concert at the location of your choice.
Be part of this amazing CD with a simple sponsorship of as low as $10.
Click

HERE

to sponsor today!
See Hello Trouble LIVE tonight (Fri. May 21) 8:30PM at Hensley's! (Map)
Click HERE for the Hello Trouble calendar of upcoming shows!