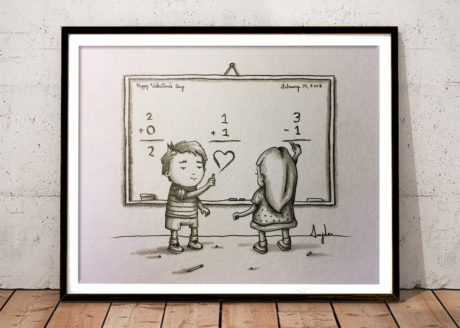 Give your valentine the gift of an original hand drawn piece of Doodle art by Bryan Snyder.
Submit you loved one's name to have it added to the illustration!
Print info
• 12in x 9in
• pencil on paper
• personalized to your loved one
• unframed
• $50 (limited time special)
Email theartist@snyderartdesign.com to pick up directly from Snyder Art Studio.