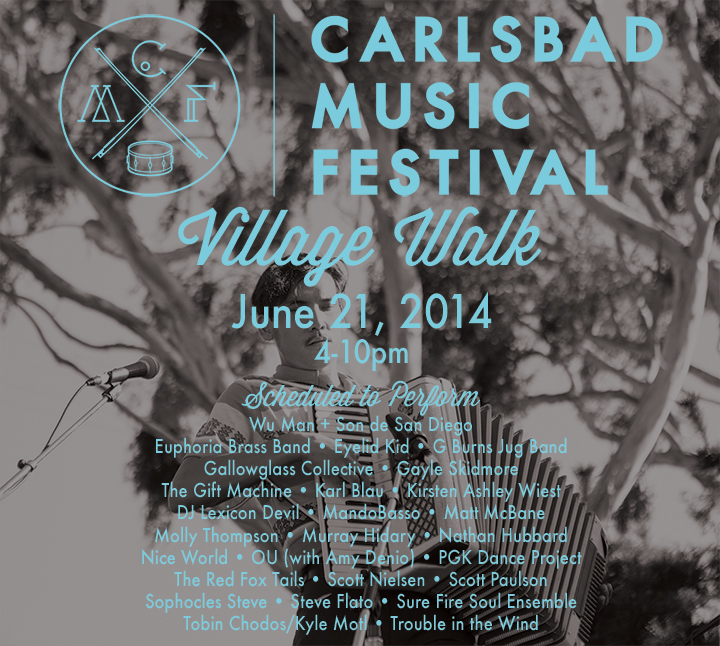 WHAT: Carlsbad Music Festival Village Walk
WHERE: Carlsbad Village (map of participating venues)
WHEN: Saturday, June 21, 4-10pm
Carlsbad Music Festival Village Walk
The June 21 Carlsbad Music Festival Village Walk is a free community event featuring 40+ performances of adventurous music of all kinds drawing thousands of people to indoor and outdoor venues throughout the seaside Village of Carlsbad.
Headlining the 50+ musicians on the June 21 Village Music Walk will be Wu Man's new collaboration with Son de San Diego featuring the intersection of stringed instruments from China and Mexico. Wu Man is an internationally-renown Chinese pipa (lute) player and Carlsbad resident, and Son de San Diego plays Son Jarocho music from Southern Mexico.
Click HERE for the full schedule!
Click HERE for a video preview!