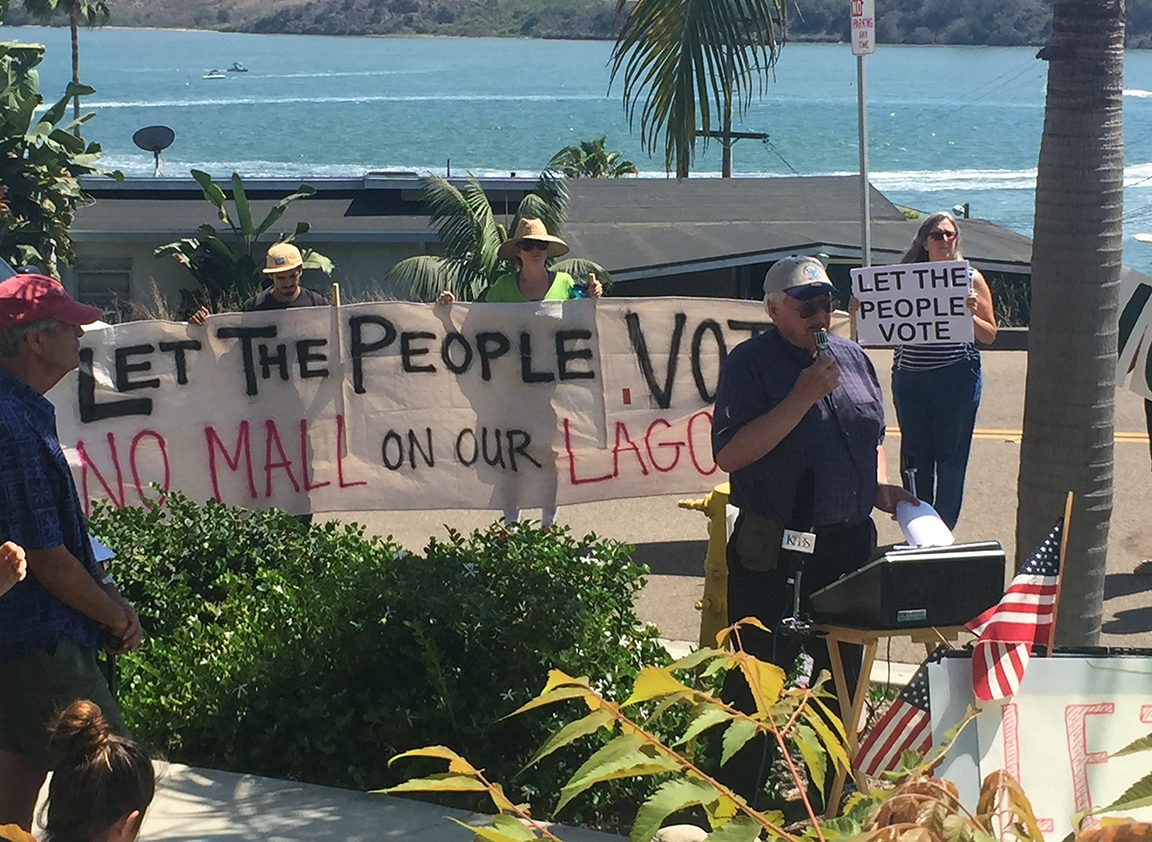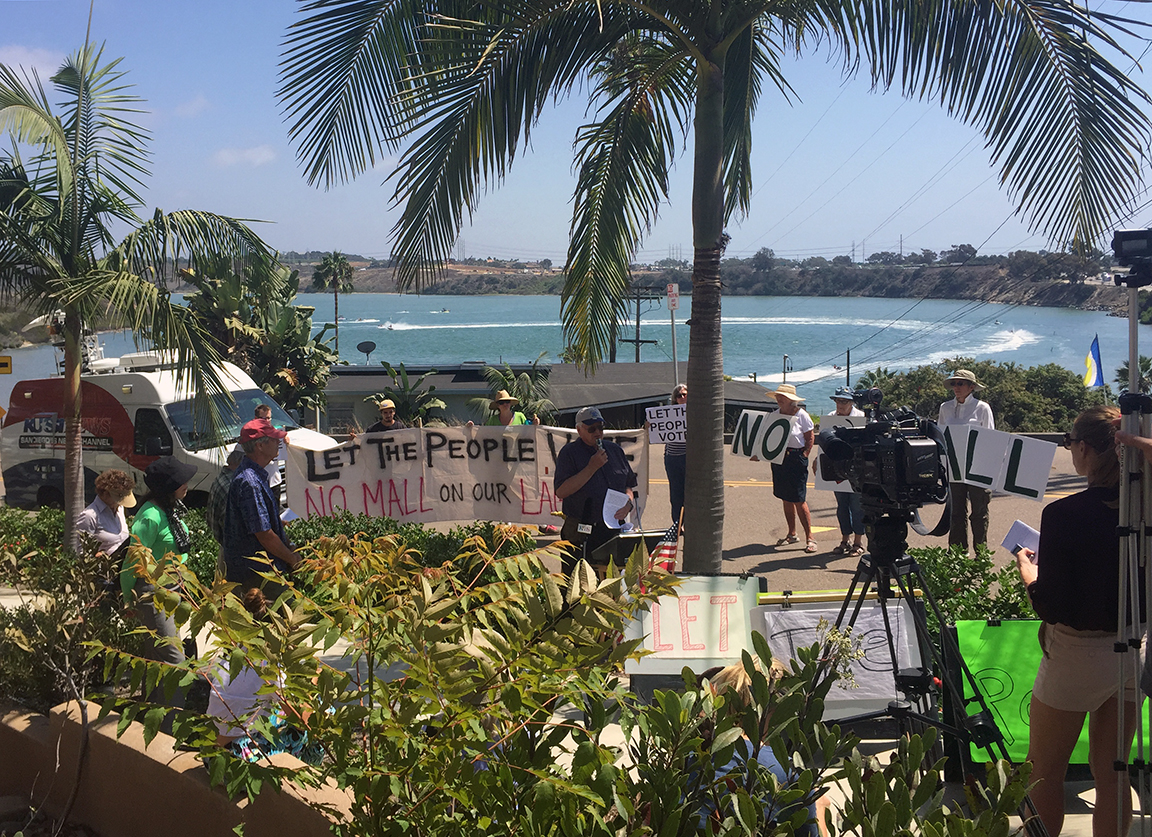 On Thursday, August 20, a group of citizens held a press conference on the north bank of Agua Hedionda Lagoon in protest of the Caruso Affiliated development proposed for the Carlsbad strawberry fields.
Environmental professionals voiced their concerns in detail as news reporters and videographers recorded every word.
Opponents of the 85/15 plan believe that the people of Carlsbad should have the right to vote on the future of the Agua Hedionda land.
On August 25, the Carlsbad City Council will decide if the people of Carlsbad will have the opportunity to vote. If not, the strawberry field development will immediately be approved.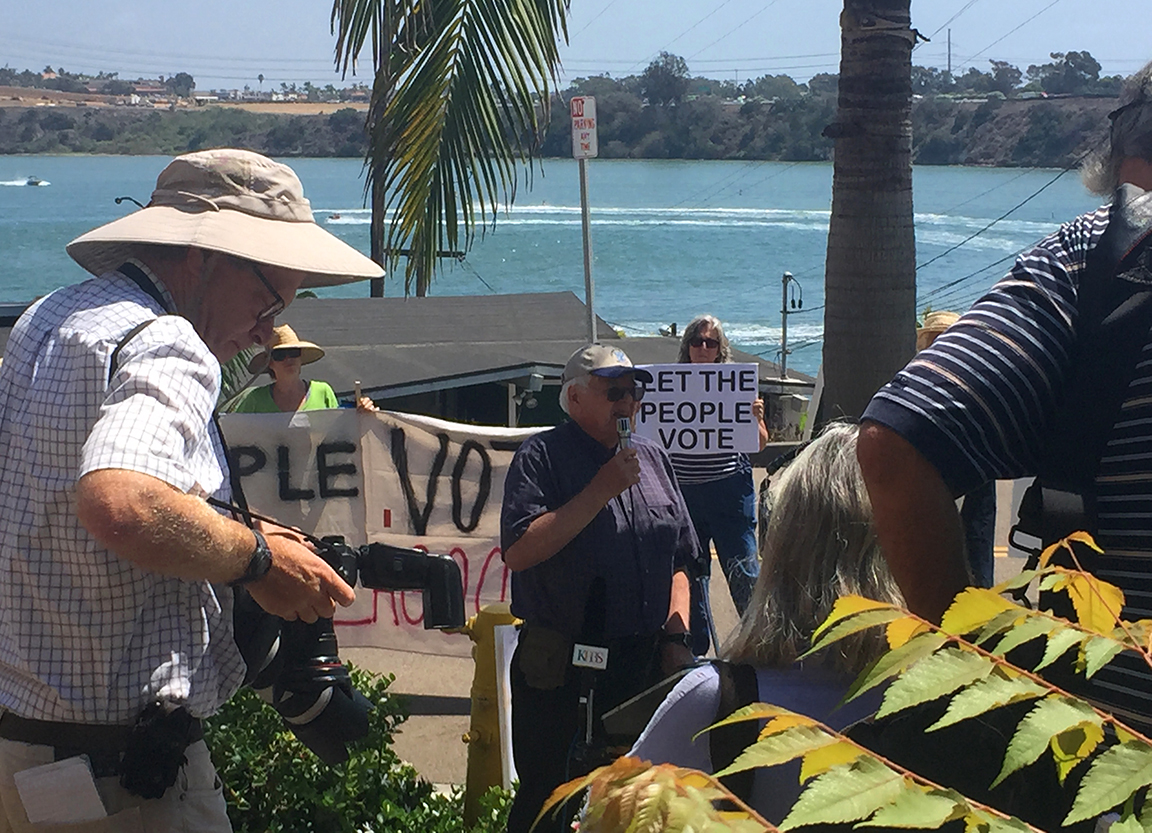 You can vote by clicking here!
You can attend the City Council meeting where the decision to send it to a vote or immediately approve will be made:
WHERE: 1200 Carlsbad Village Drive
WHEN: Tuesday, Aug. 25: 4pm