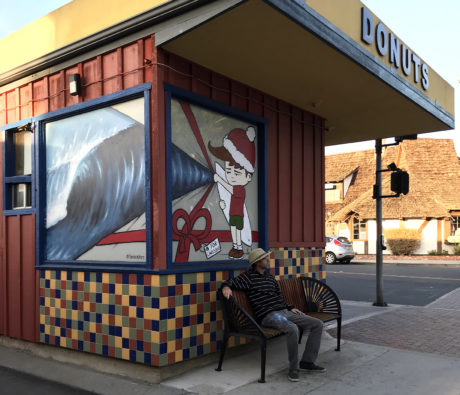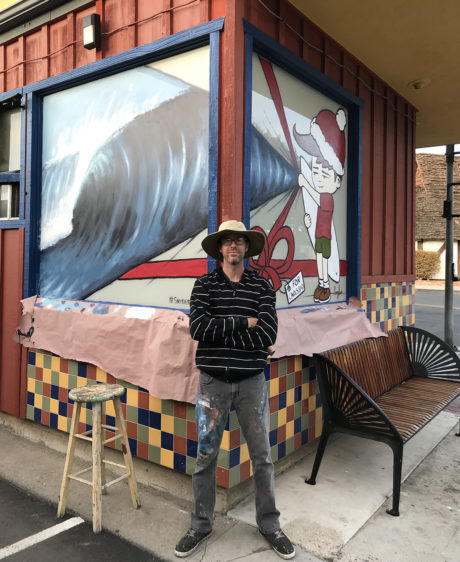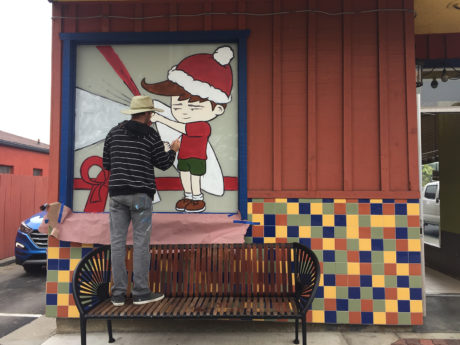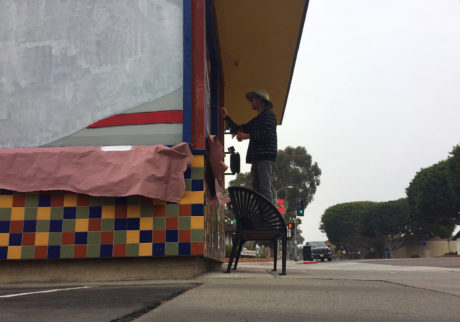 One Sunday, November 26, Carlsbad Village artist Bryan Snyder painted his signature Doodle character at Super Donuts.
The piece titled 'Doodle's Christmas Gift to Carlsbad' was painted as a gift to the Carlsbad community, but also hopes to inspire the gift of a Christmas morning swell.
Snyder's window mural wraps around the corner just as you exit the Super Donuts drive-thru.