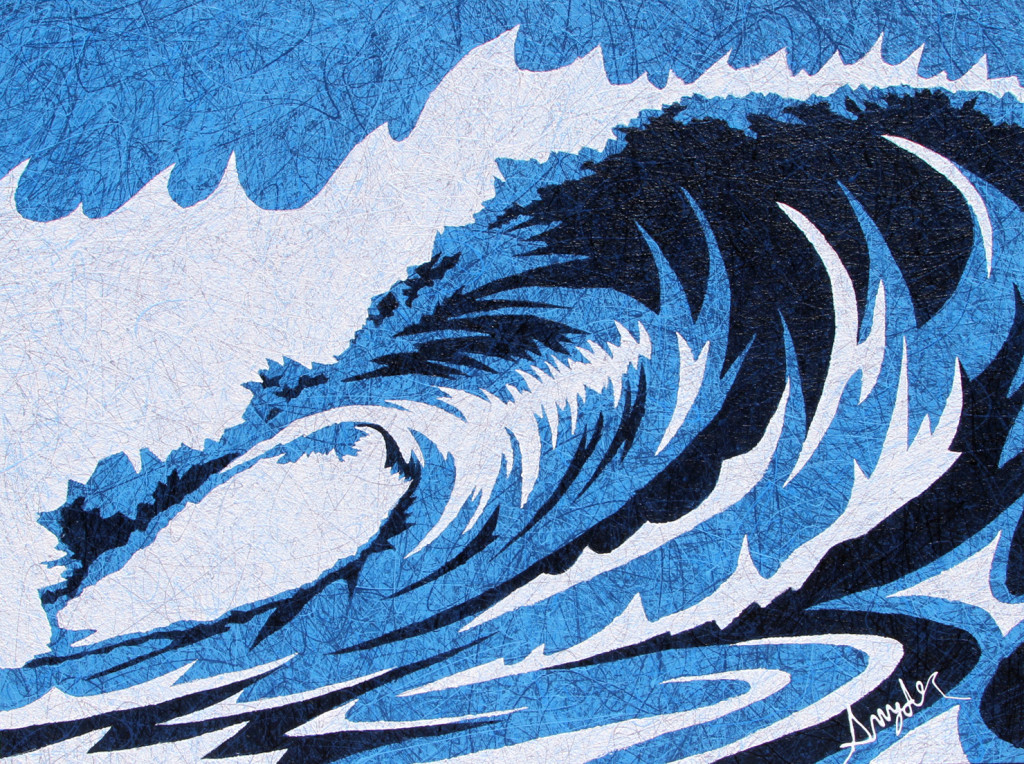 The Wave (2016)
48in.x36in.
$550 (your commission: $100)

I am excited to announce a new opportunity to join the team as a Snyder Art Ambassador. As a member of this team, you will be able to use your networking and creativity to help match some of my newest drip paintings to new homes.
HOW IT WORKS:
1. Each creative process, and finished painting, will be documented and shared via my social media. This will include easily shared graphics, videos and behind-the-scene stories.
2. Share each, or all, of these social media posts as a way to help find new homes for these paintings. This sharing can be done publicly on social media, via private messaging or mentioned in conversation. All shares will be tracked and confirmed at sale.
3. I will confirm the referral source during each sale and award the specified commission. Each painting will vary in commission amount. Snyder Art Advocates with multiple sales will receive additional compensation.
VISIT BELOW SITES FOR FUTURE AVAILBLE PAINTINGS
• Public Facebook: Snyder Art and Design
• Private Facebook: Bryan Snyder
• Instagram: @snyderart
• Twitter: Snyder Art
• SnapChat: Snyder Art
I am excited to begin this collaboration with you. Together we aren't only selling paintings, but using our creativity and talents to match people with artwork that they will cherish for a lifetime.
This idea is in its testing phase and will evolve into a larger opportunity once the pilot stage is complete.
Thank you for your interest and future efforts,
Bryan Snyder
theartist@snyderartdesign.com