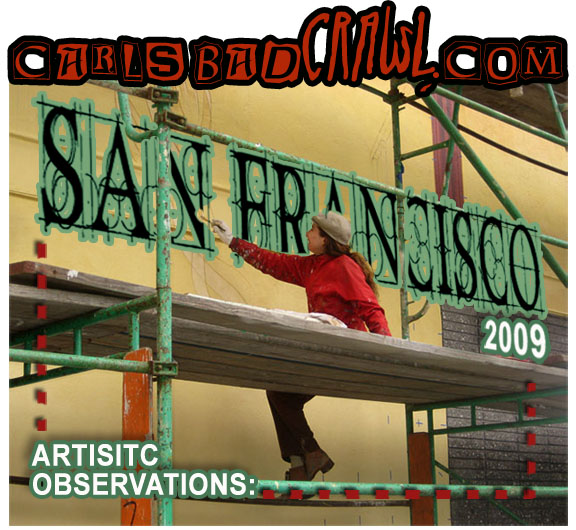 While most choose a vacation as a time to relax, our goal is to explore. We adventure into the thick of a location, probing the underbelly of our destination. Meanders carried us through explorations of moist alleys, the never dull Tenderloin and many other less traveled San Francisco paths.
Click HERE for the full story and photos!
Visit streetfancy.com for San Francisco fashion observations!
PART 2: Club 6 Art show in SF coming soon…