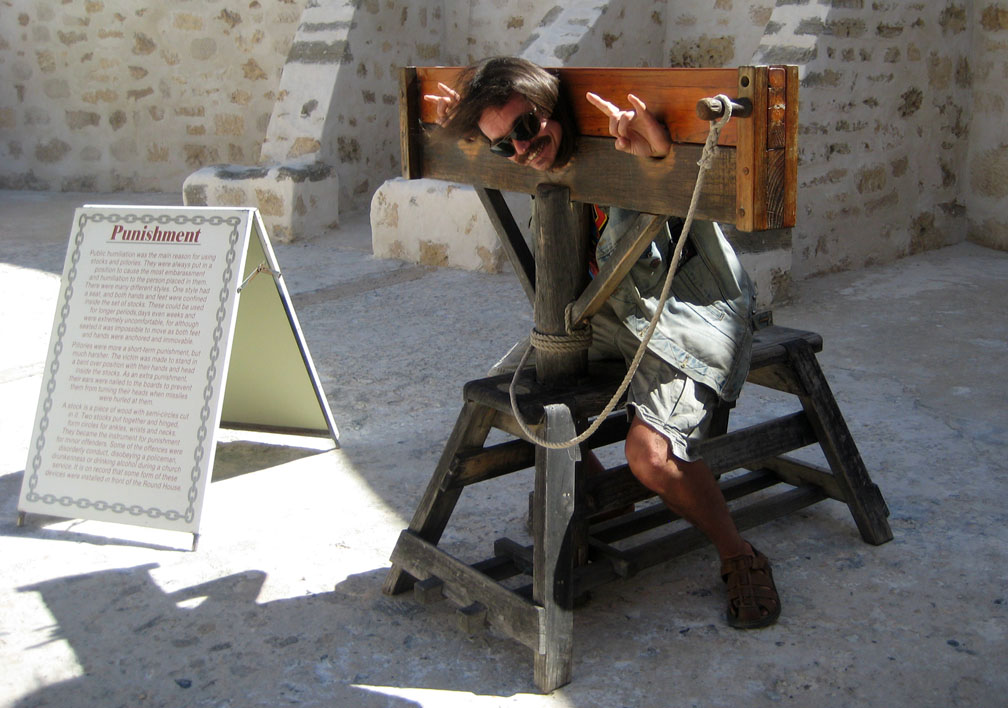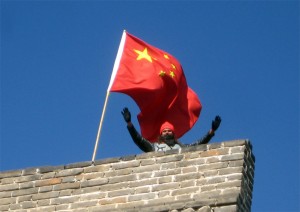 How many times have you heard someone say "that is a Kodak moment?" It's that verbal stamp on a visual worth preserving. It captures a moment even the most creative could not make up and it documents an occurrence told in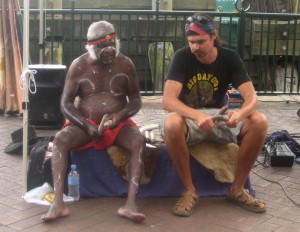 the future multiple times over a cup of coffee, at the dinner table or around a campfire. Kodak moments happen occasionally for some, but when traveling with Jeff "The Dude" in foreign countries for 5 weeks, they happen constantly.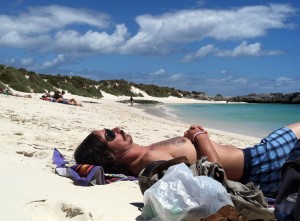 My camera was always charged and ready to shoot. I was always aware of the sun's location causing me to fiddle with my camera settings with each passing environment. Poised on the power button, my finger awaited the next shot.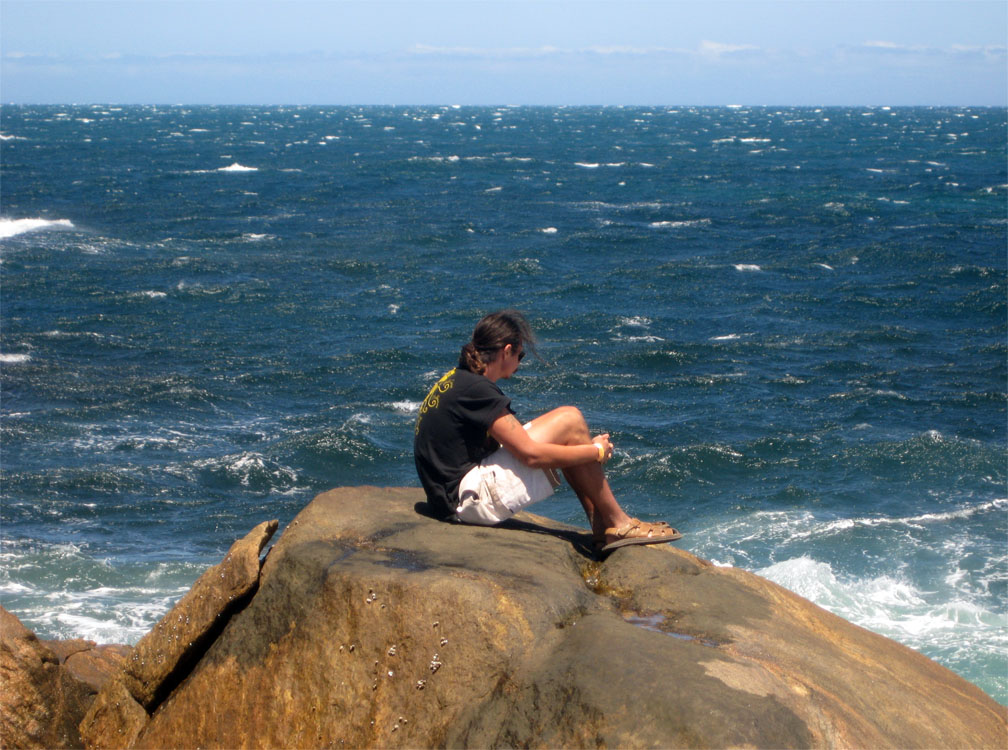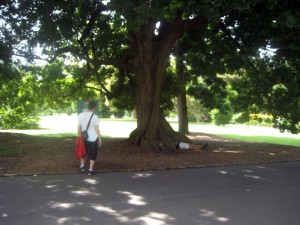 Hours upon hours, Jeff and I walked foreign streets without any outside interaction. Miles of isolated beaches, dense forest and empty streets passed as the sun reached its zenith and began to sink. At this point I began to document Je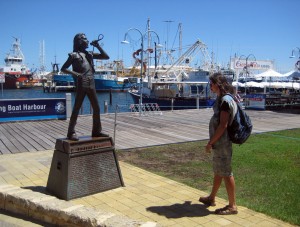 ff walking through different backgrounds, indirectly documenting key moments of our trip. Jeff trampled through new landscapes like a ball crashing through splintering pins. My camera remained warm and the surrounding obstacles flashed with each shot.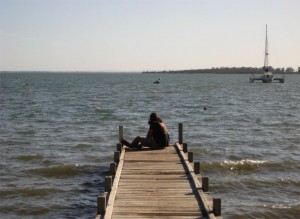 Jeff is no stranger to taking photos himself and began snapping photos the moment we arrived in Australia, though his equipment varied greatly. I arrived with one digital Canon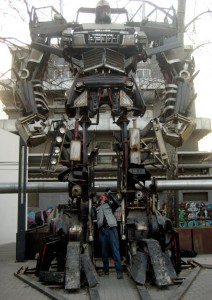 PowerShot SD750, a charger, 2 batteries and 9 gigs worth of memory cards. Jeff arrived with a plastic bag full of 16 disposable cameras, all which he used with the last shot taken in the airport minutes before boarding our flight home.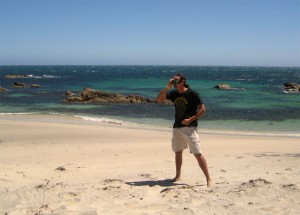 Our shooting techniques varied as well where I was more inclined to snap a photo myself. If I wanted a group shot, I would attach my camera to a handy miniature tripod and prop it in a tree, on the ground or wedged amongst weighted objects. Jeff snapped away, but often approached strangers on the street, in a train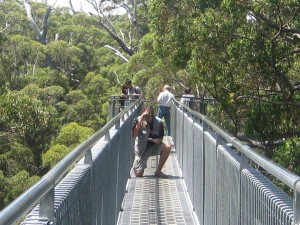 or at a restaurant to snap a photo. As I write this I have yet to see any of Jeff"s photos, but I can guarantee that most will be masterpieces. For the ones that aren't, the reactions each stranger made when handed a very outdated disposable camera is a Kodak masterpiece in themselves.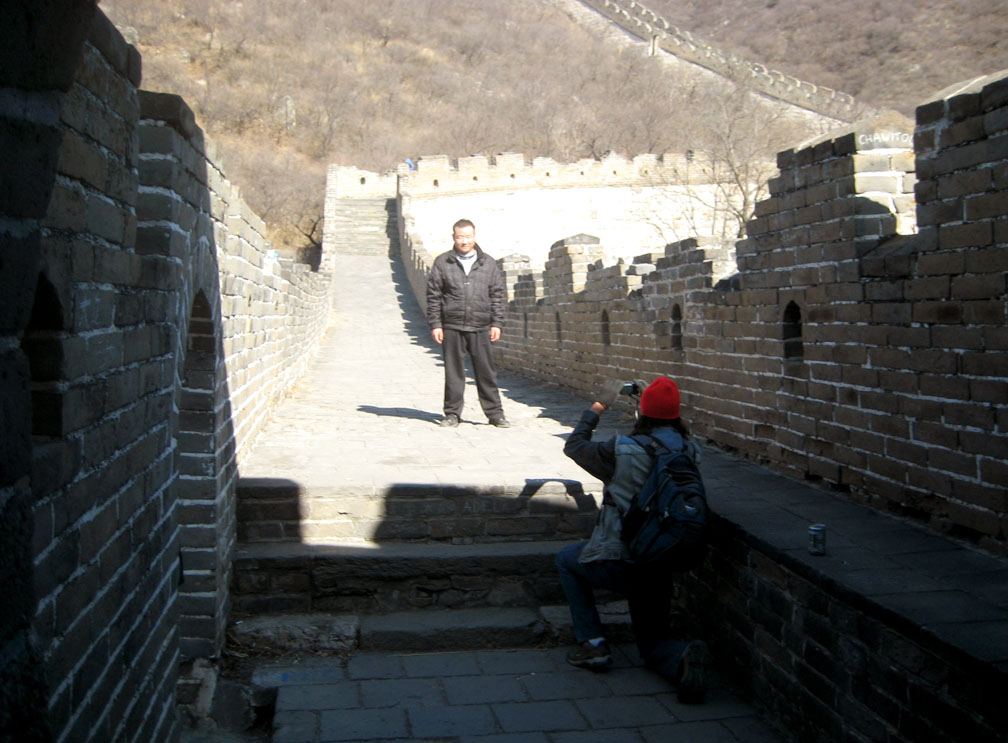 Jeff always returned the favor and often offered to take a photo of them on their camera in return. In other situations, Jeff would anticipate the desire of a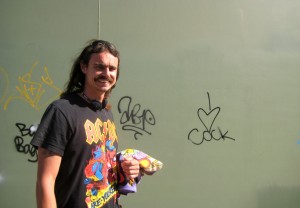 captured moment within a timid couple. Without hesitation, Jeff would approach the couple offering to take a lasting photo on their camera.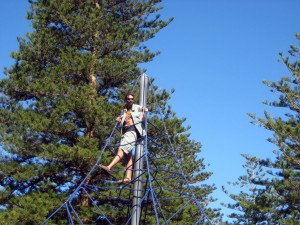 As a photographer who has always focused on the moment rather than the perfect aesthetics of the composition, traveling with Jeff was a jackpot. As described in my last trip abroad with Jeff when we explored Ireland for 2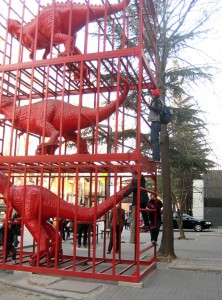 weeks, there are artists who create art and there are artists that don't have to paint, write, dance or direct. They don't need supplies and they don't have a chosen medium. They haven't been trained and they don't babble about art history. They don't need to create art; they are the art.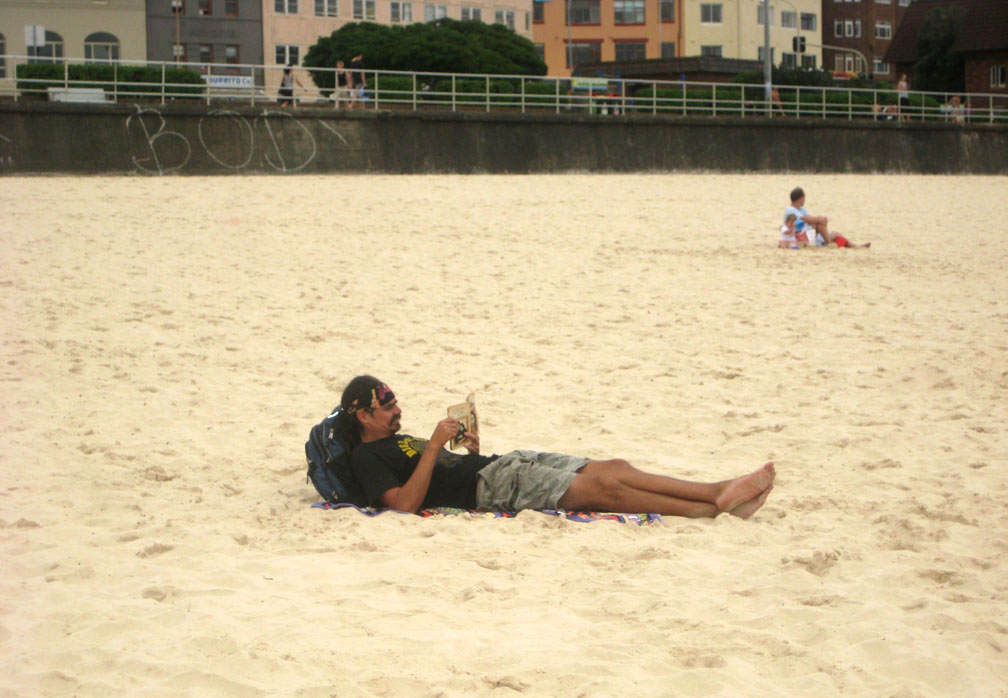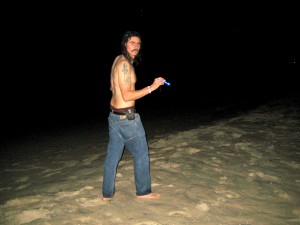 Jeff is a walking piece of art. His ideas flow into spontaneous performances. Each masterpiece is completely natural. Each creation in authentic and each act is unrehearsed. The moments I captured were of Jeff as a natural artist and as the art itself.
Click HERE for 'A Walking Tour with The Dude"!
Click HERE for Artistic Observations: Australia
Click HERE for Artistic Observations: Beijing, China