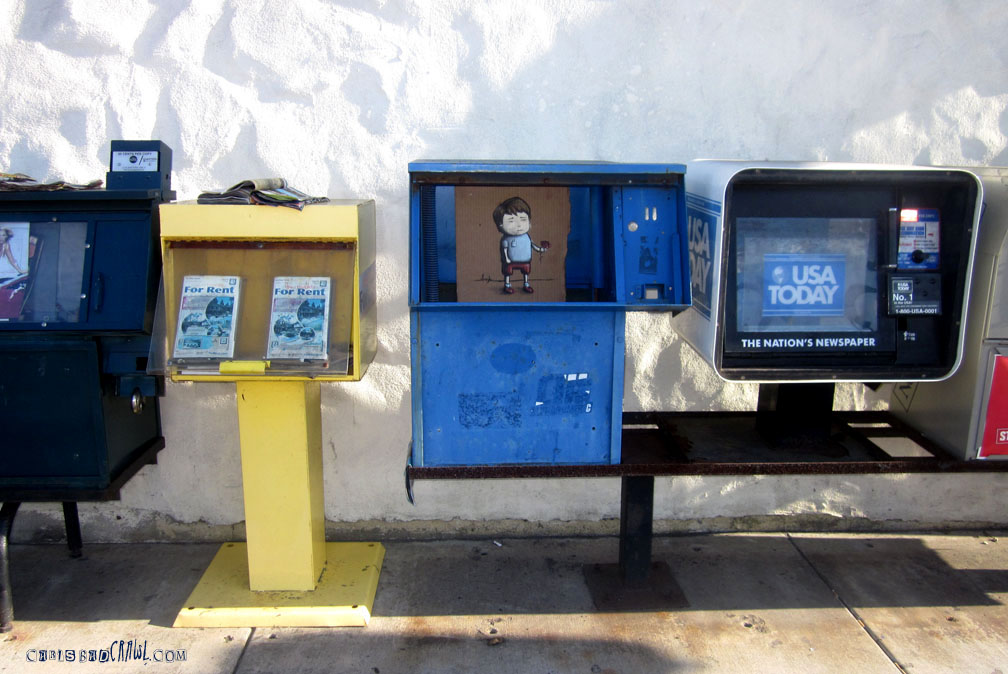 Congratulations Derek for finding him in an abandoned newspaper stand at Pig Liquor on Carlsbad Village Drive.
The clues that resulted in the finding were: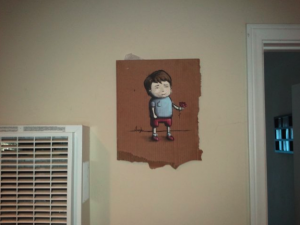 1. He hides among the pages of protest.
2. His favorite Wayne's World quote is "I definitely smell a pork product of some type."
3. A giant Bird of Paradise glistens on the sidewalk.
Keep your eyes open, he will be in the streets again.
Get your clues at the Snyder Art and Design Facebook page!