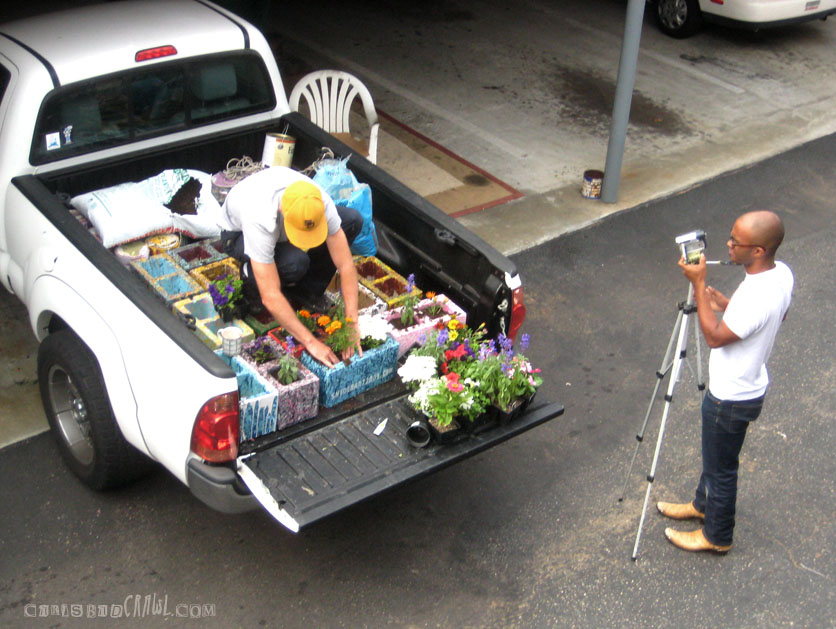 Another chapter has been completed. Snyder Art 2009 drifts into the past and the gallery slowly transforms back into a working studio.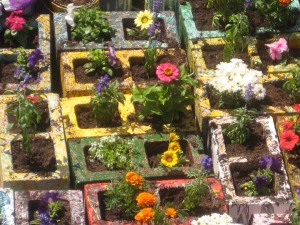 All flyers have been removed from our village streets and carlsbadcrawl.com shifts back to artistic observations of a village by the sea.
Many Carlsbad Flower Blocks have been taken home, but a few still remain in the streets. The locations of each block were first brainstormed with astute consideration in terms of its relationship with its environment as well as its potential to become a walking hazard. If you have a concern about a remaining block, please contact the artist.
The response to these blocks have been incredible. Emails and village conversations have proven that the people of Carlsbad enjoy, and desire, the creativity that we bring to our streets.
click HERE for the VIDEO!
click HERE for all the snyder art 2009 PHOTOS!
If you see a block that you like, take it home and add it to your home decor or garden! If you see a block that might be a hazard, contact theartist@carlsbadcrawl.com!