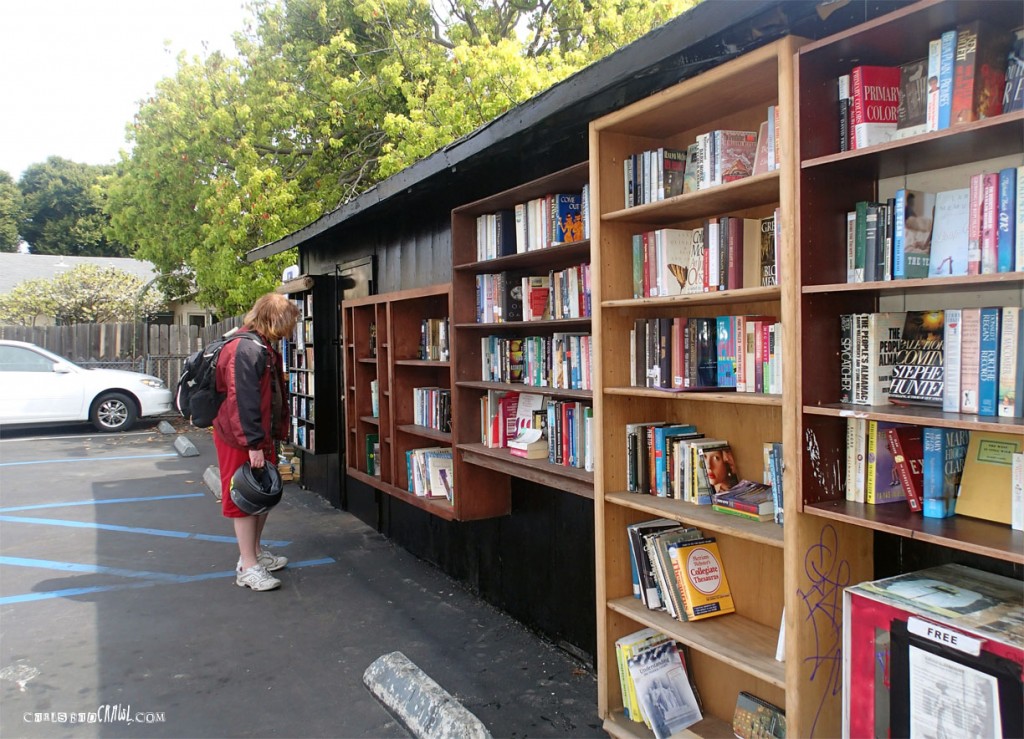 Visible from the highly commuted Carlsbad Village Drive, but barely seen by the unsuspecting eye, awaits a collection of free books. The shelves of the L.H.O.O.Q. Books library contain a wide assortment of books including "beautiful, rare, new,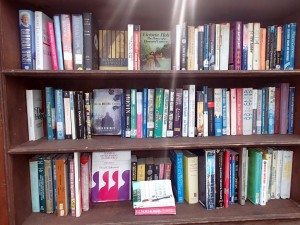 used, unique, strange, eclectic, worn, dirty, clean and aged written by first time novelists and dead man's classics."
There is not much information about this rare happening in the Carlsbad Village, but according to a single page handout, within the walls these book laden shelves hang from is a writing studio and small group tutoring center. The organizers plan on eventually opening up the doors to the public in the near future.
This urban outside library works on the honor system and welcomes book and financial donations at any time.
Click HERE for driving/walking directions!
Click HERE to visit the L.H.O.O.Q. Books' facebook page.!