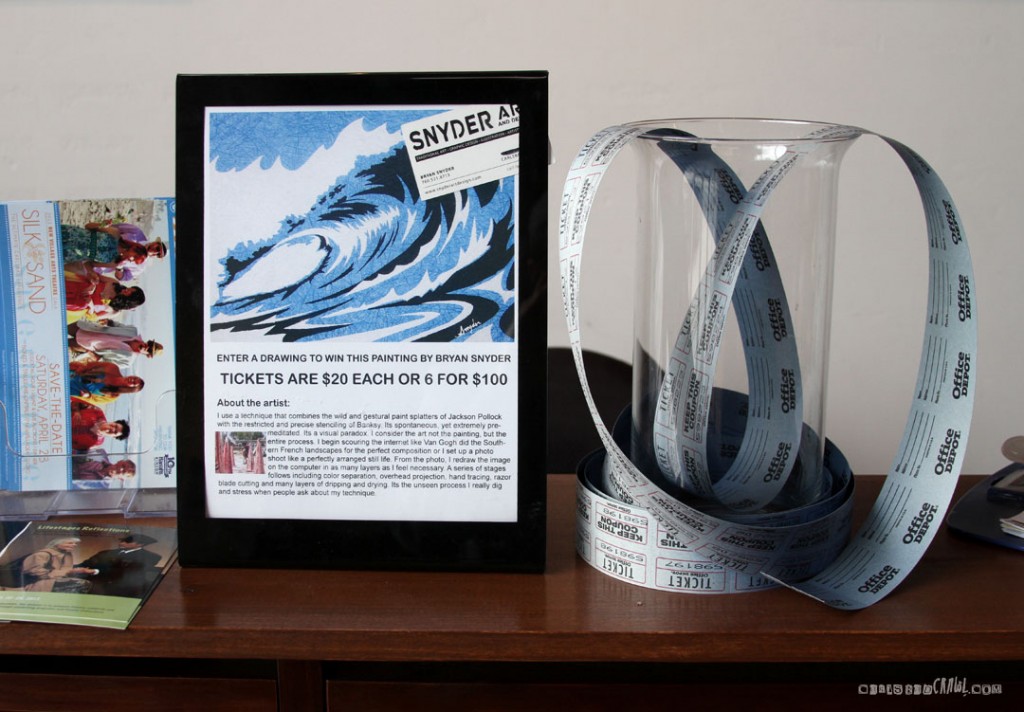 Bryan Snyder from Snyder Art and Design and the New Village Arts Theatre in the Carlsbad Village have teamed up and are offering an opportunity to win an original painting created by Snyder in his signature drip technique.
In addition to potentially taking home a painting, you will be helping raise funds for the theatre and its award-winning arts education program, The Shakespeare Network.
Wave in Blue (2012)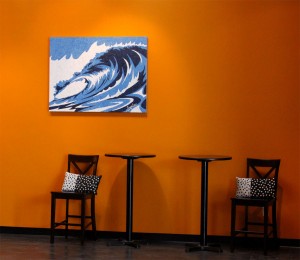 36in. x 48in.
acrylic latex dripped on canvas
$20 for a single ticket
$100 for 6 tickets
This opportunity to take home a Snyder Art painting and help raise funds for the NVA ends of Sat. April 28th. The winner will be announced during the 2012 New Village Arts Theatre Gala at the Seapointe Resort.
Visit the Theatre to purchase your ticket! (map)
Or contact them directly if out of town. (760.433.3245)