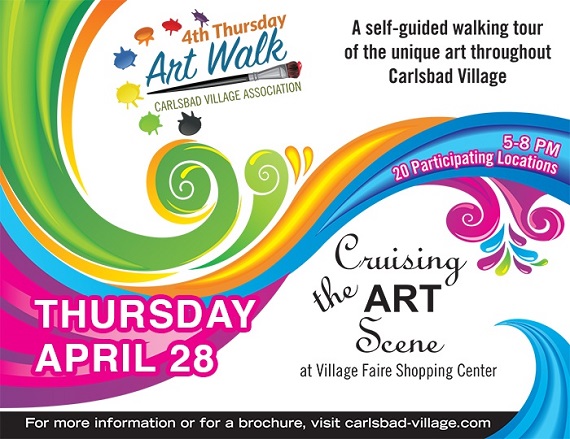 Art Walk is now at 20 participating locations all throughout the Village!  With galleries and phantom galleries on Roosevelt Street, State Street, Grand and Carlsbad Blvd., you are sure to find something very special.  Originally called Thursdays on the Coast, the new Carlsbad Village Art Walk will take place on the fourth Thursday of every month, from 5pm to 8pm, in collaboration with Cruising the Art Scene held at the Village Faire Shopping Center.  This self-guided tour will introduce you to the wonderful stores, galleries, and even restaurants throughout the village that feature art by local and regional artists.
To learn about participating locations or where brochures can be picked up, email info@carlsbad-village.com for more information.
Click HERE for downloadable maps and detailed information.