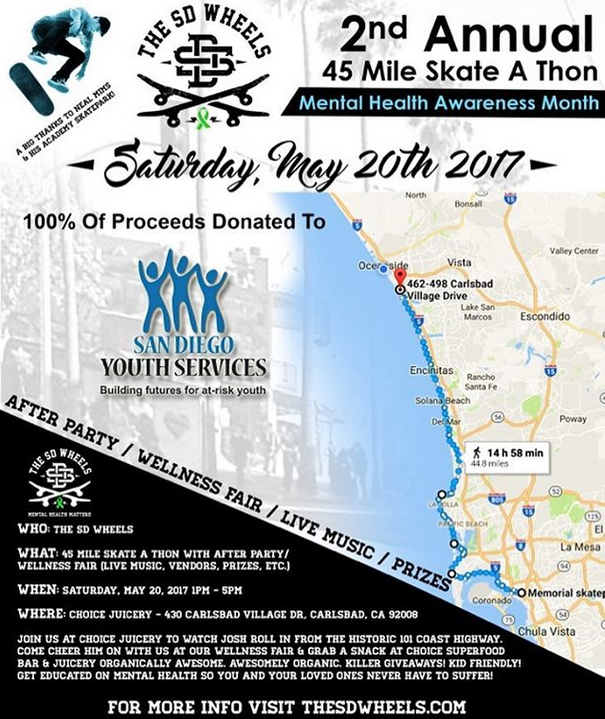 Who: The SD Wheels
What: 45 mile Skate A Thon with After Party/Wellness Fair
When: Saturday, May 20, 2017 1pm – 5pm
Where: Choice Juicery (map)
Skate Or Die for Mental Health Awareness Month. This year Josh will be skating his 45 mile route to raise money for San Diego Youth Services, a local non-profit that is working to End Homelessness, Prevent Delinquency and School Failure, Break the Cycle of Child Abuse and Neglect, Promote Mental Health & Addiction Recovery.
Join us at Choice Superfood Bar and Juicery in the Village of Carlsbad to watch Josh roll in from the historic 101 Coast Highway. Come cheer him on with us at our wellness fair, grab a snack, rock out and win killer prizes!