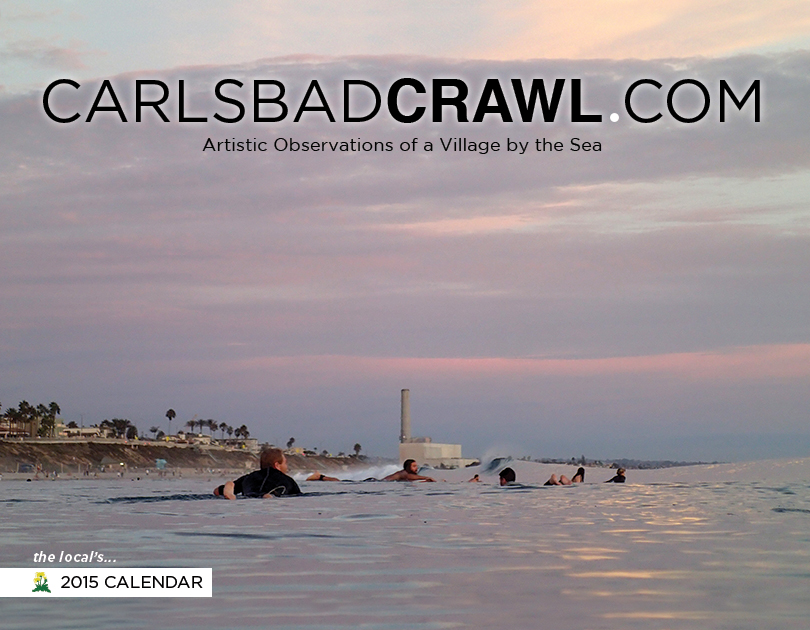 The hugely popular Carlsbad Village Local's Calendar is back with another collection of photos documenting our village by the sea through a creative and artistic eye.
This calendar is a collaborative endeavor and only made possible by local business sponsorships. Each month is available for sponsorship. Brand your chosen month with a message, coupon and/or advertisement of your choice. 500 calendars will be printed and given to the Carlsbad local community FREE of charge.
Sponsorship price:
$150 : isolated branding on your chosen month
$25 : business card in center 2 page collage (located between June/July)
Calendar specs:
• 500 full color calendars
• 13 beautiful local photos
• each of the 500 calendars will be given out FREE
• birthdays, holidays and culturally relevant dates included
If you have sponsored a month in the past and want to use the same artwork, please let me know. I will send you the artwork to approve.
Thank you for you interest and continued support!