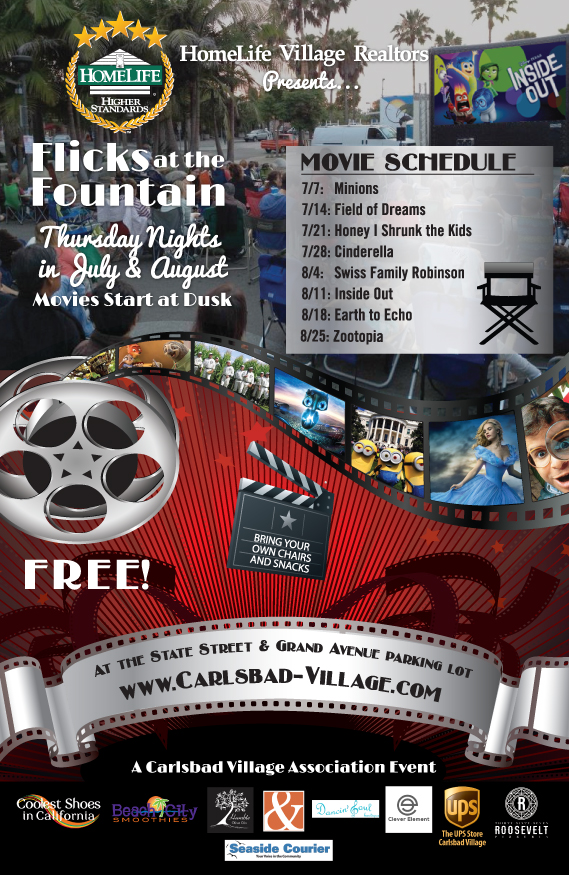 WHAT: Flicks at the Fountain
Where: The Fountain at Grand Avenue and State Street (map)
WHEN: Thursdays starting July 7: film starts at dusk
It's outdoor movie time! Carlsbad Village Association is pleased to announce the return of Flicks at the Fountain, a series of weekly family-fun films that show behind the Village's prominent fountain on the corner of State Street and Grand Avenue. The free movies make their big screen debut on July 7 and continue each Thursday evening at dusk until Aug. 25, 2016.