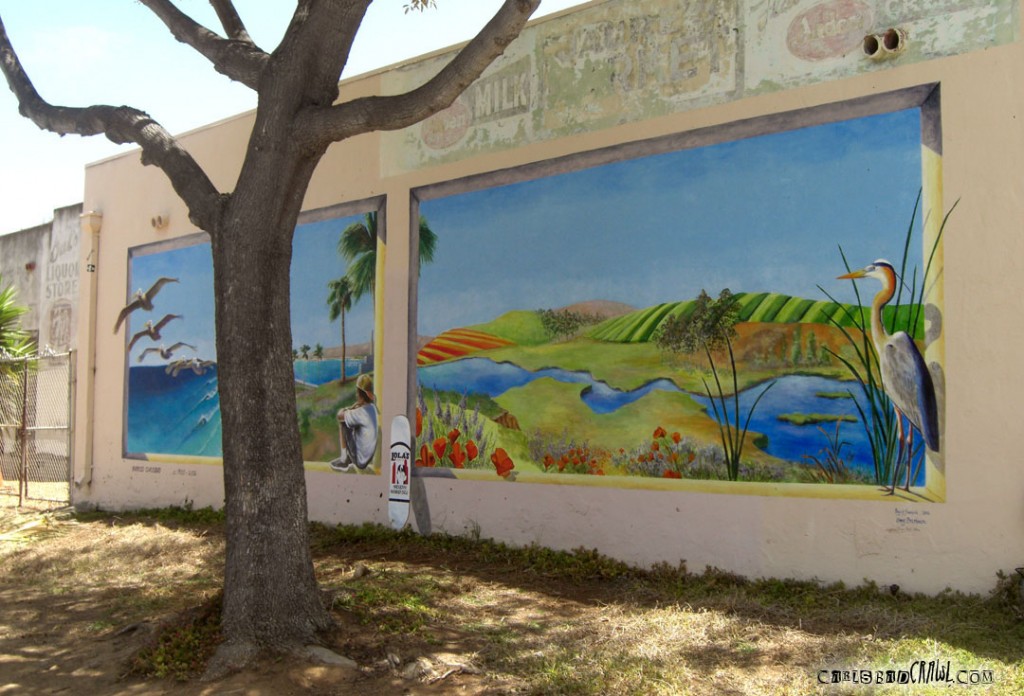 Carlsbad may not have an overabundance of murals, but more have begun to pop up in the recent months including Snyder's A Welcoming Fall, Baker's piece painted on Pig Liquor and Carlsbad's newest hand painted masterpiece located on the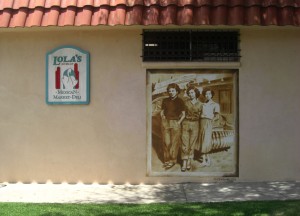 historic Lola's Market and Deli by local artists Phyllis Swanson and Amy Burkman from Studio2Artists.
Burkman began with a portrait of Sisters Ofelia Escobedo and Connie Trejo, the ladies in charge of Lola's. Also included in the mural is sister Frances Jauregui-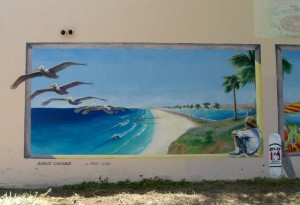 Moreno who often visits the establishment.
2 more large scale murals are located across the street collaborated on by both Swanson and Burkman, each depicting Carlsbad. One includes a view along the coast with breaking waves, jetties and the lagoon while the other showcases Carlsbad's agricultural roots. Each piece is framed with a faux border creating the illusion as if your are looking out a window.
Click HERE for a map to Lola's Delia and Market!